Multiple Sclerosis&Breast Cancer awareness fashion production
Added Feb 8, 2013
Menahamiya, Israel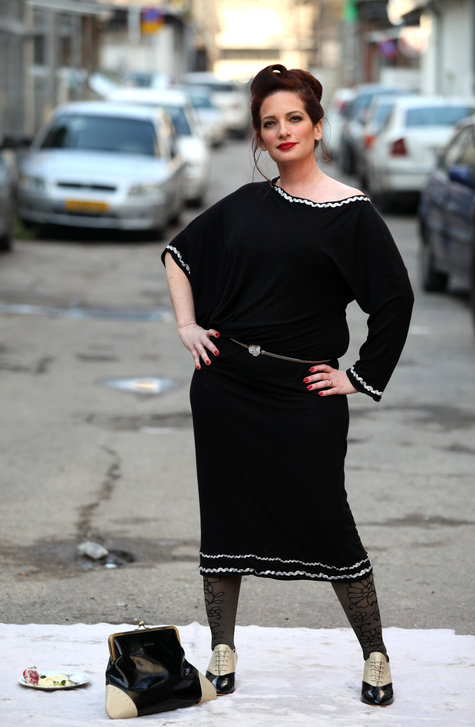 ShareThis
Description
To the first fashion producing by my label, "OkkaOkka" , I wanted to give a real existential significance beyond demonstrating the clothes themselves.The garment we wear is the ultimate expression of ourselves. Who are we? Sometimes the answer to this question receives a dramatic echo. Rinat survived breast cancer after discovering the lump during breastfeeding. Rinat describes herself fiercely and inspiring us all to be happy and live joyfully despite hardship and loss. Her beauty radiates and complements the comfortable and caressing clothes of "OkkaOkka", embracing her figure.
Ruthie is living and coping with MS,Multiple Sclorosis , an autoimmune disease in which the body attacks and destroys the fatty skin of brain cells. That way "short cuts" of neurological failure causes electrical changes in the body. Tall Ruth was a biology teacher in high school before she got sick, she is a mother of three children, and demonstrates how good you can look even if you jave MS.
Warm credits are given all the wonderful production team, which fully volunteered to give our heroines a fun day and commemorate their beauty. Ofra Soll,the legendary makeup artist did her wonderful magic( https://www.facebook.com/ofra.glazersol?fref=ts), Dalit Zarenkin,the champion hairdresser did it big time! ( https://www.facebook.com/profile.php?id=100000581824910&fref=ts), Sam,the head chef of " Rotenberg",the restaurant I love so much (https://www.facebook.com/rutenbergrest?fref=ts), Shalev Man, The legendary and talented photographer (https://www.facebook.com/shalevman?fref=ts), Heidad Litman,the talented graphic editor and production assistant for her multi assistance (https://www.facebook.com/heidada?fref=ts), Addie Kilav is the father and his charming daughter , Shlomit Kozlo, had lent the production their amazing shoes, bags and wallets ( https://www.facebook.com/adikilavdesigs?ref=ts&fref=ts), "Una Una" who lent us lovely beautiful shoes (https://www.facebook.com/unauna.shoes?fref=ts) , Studio Zohara, "Art on tights", who lent us stockings and tights which are beautiful, unique and creative. I thank my dear husband Moshe who bothered,drove and took and carried all the stuff needed.
https://www.facebook.com/media/set/?set=a.465889086803074.107940.407078162684167&type=3
Categories
Feb 19, 2013, 12.25 PMby vasea

Feb 10, 2013, 03.15 AMby rberge

1 Reply

1 Reply

Feb 9, 2013, 12.24 AMby schnui

1 Reply

1 Reply

1 Reply