Multi-fabric Scarf
Added Oct 10, 2009
by ajtak7171
Vienna, Austria

Step 5 Embellish, if wanted...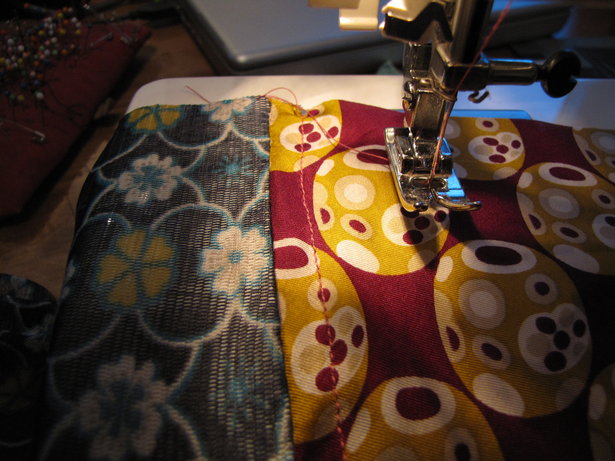 In my case, where some materials were transparent, I ironed the seam allowance to the non-see-through side and stiched it again next to the original seamline (you could even use a contrasting color). You don't have to do this.
You can also iron the seam allowances apart and stich down each side, or not at all, or use embroidery stiches or french seams.
0 Comments on Step 5