Maypole Dress
Added Apr 9, 2012
by Ezzles
Sydney, Australia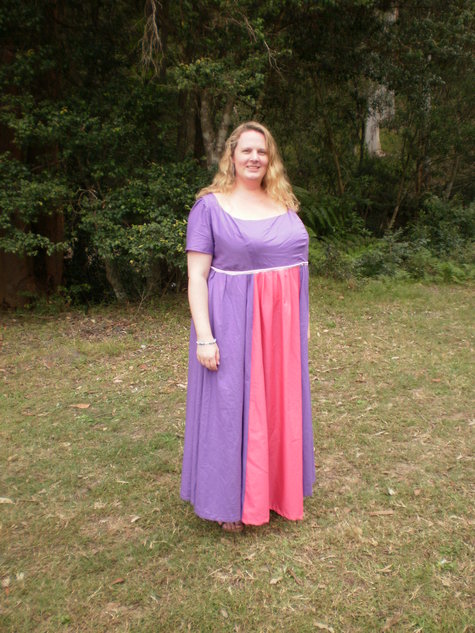 ShareThis
Description
This is a quick and half-arsed version of my The Lady Fair gown, for my flatmate Elle to wear to the Rowany Festival over Easter weekend, as we had to wear an attempt at pre-17th century clothing.
I only had four days notice to whip this dress up while finishing off my own AND going to work, so it's a bit dodgy. It has probably the wonkiest hem in the world! Given that it's such a rushed job, though, I'm pretty happy with it. I had to do a bunch of alterations to the bodice, and it's a bit big. If I'd had more time I'd have played around with the fit of bodice a little more, and not done such a half-arsed hem.
Elle chose this pretty purple and pink cotton, so she was much cooler than pambox in her velvet and me in my satin. I used the same McCall's 6141 pattern that I made my own dress from, minus the draped sleeves and bodice insert. Photos are by pambox.
Categories
0 Comments