Make a Skirt with a Gathered Dart
Added Jul 20, 2012
by eliseanna
London, United K...

Step 1 Slash the dart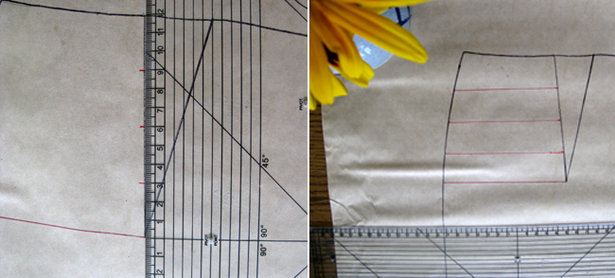 I've used my block in these photos, but you can use any basic skirt pattern that has two darts on the front (right and left to the centre front line.) For example you could use Burda 02/2011 Tulle pencil skirt #107C as a starting point, or any similar skirt or an A-line skirt with two darts on the front.
Measure the length of the dart furthest from the centre front. Divide by four and draw lines across at these points, a right angle to the centre front.
0 Comments on Step 1