Lydia Hoodie Variation
Added May 12, 2008
By burdastyle
New York, New Yo...

Step 4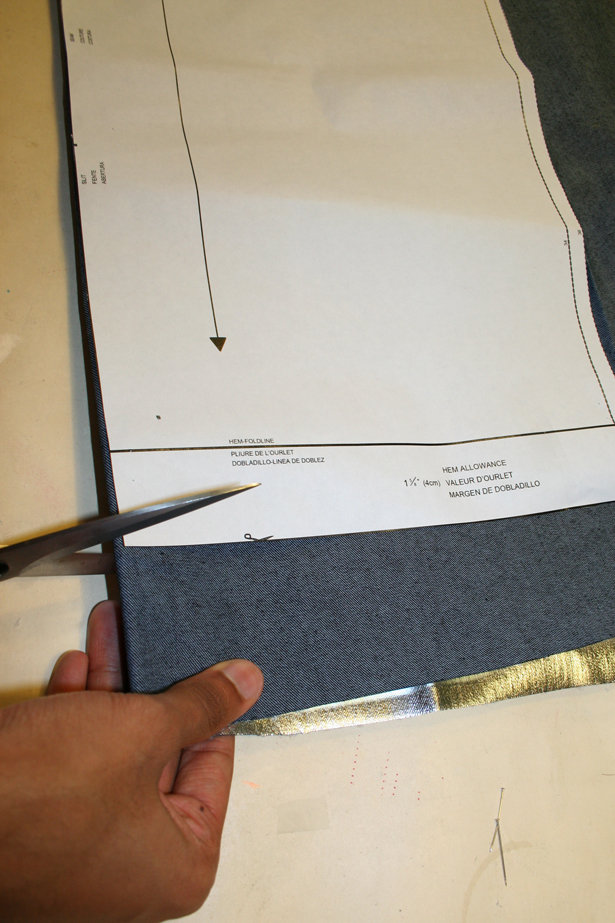 CUTTING OUT
FOLD (– – – –) means: here is the center of a pattern piece but never a cut edge or a seam. The piece should be
cut double, with the fold line forming the centre line. Pattern pieces that are outlined with a broken line in the
cutting diagrams are to be placed face down on the fabric.
The cutting diagrams on the pattern sheet show how the pattern pieces should be placed on the fabric.
For a single layer of fabric, the pattern pieces are pinned to the right side of the fabric. For double layers of fabric,
the right sides are facing and the pattern pieces are pinned to the left side. The pattern pieces that are shown in the
cutting diagram, extending over the fold of the fabric, should be cut last from a single layer of fabric.
Important: Trim the skirt pattern pieces from the single layer of fabric, the pattern pieces are pinned to the right
side of the fabric, the labeled pattern side on top = see cutting diagram
0 Comments on Step 4
Patterns for this Project
Produced by BurdaStyle
This project is based on
Make it