Lucretia - wrap top
Added Oct 13, 2011
by irmchen
Pusemuckel, Germany

Step 1 Lucretia - wrap top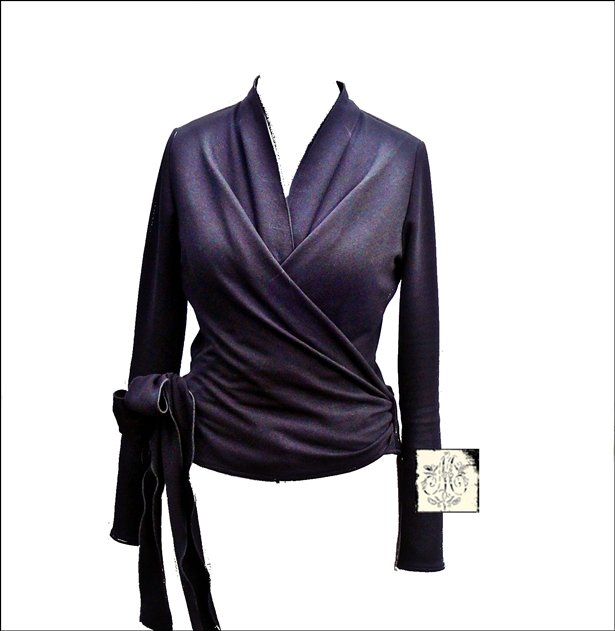 Here comes excately the pattern I used to sew my wrap top.
The pattern is based on a close-fitting body basic pattern without any darts.
Please make sure that the sleeves are not too narrow! I have rather thin (upper) arms!
Use some crosswise elastic jersey. Don't try these bi-elastic jerseys which acts like bubblegum!!!
I don't add some sewing instructions because this will took too much time for me because I don't know the sewing relevant vocabulary. Sorry for that!
Download pattern:
The free program posterazer
was used to digitalize the pattern.
Check it out! It is self-explainig how to arrange the pattern sheets.
Each page is overlapping about 2cm (0,78 inch) at the right side and at the bottom.
These zones are marked pink in the overview.
One thing I is also to mention:There is an elastic waistband which should be placed on your natural waist line. You take that liite rectangle piece ( which you have to modifie in its length so that the elastic can be attached to the correct hight.
0 Comments on Step 1
Patterns for this Project