Little Miss Kate
Added Feb 23, 2014
by nicola82
Perth, Australia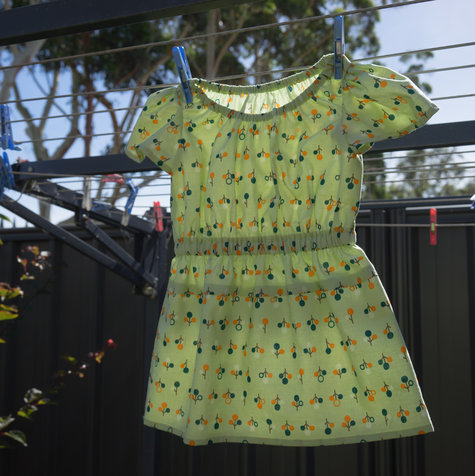 ShareThis
Description
Along with the previous McCalls #M5353 dresses, this one is for Kate (my cousins daughter). I thought she might need something a little more grown up one day.
This is McCalls #M6684. Not much to say really about the pattern, I got it as part of a buy 5 for $10 deal, the other 4 patterns I'll never sew because they were probably bordering on awful – but it was a deal I couldn't refuse. (Maybe it was $20 – $10 sounds a little cheap now that I think of it).
Actually there was one little issue with the pattern – those cap sleeves. They were so tight and small I really hope the littl'n can fit her arms into them. Apart from that, the dress was a joy to sew. There are quite a few alternative options included in the pattern – a top, some pants and a romper.
Now I just wish I had one of these dresses in my size.
Categories