Little knot top
Added Jan 17, 2012
Singapore, Singa...

Step 8 Finish cutout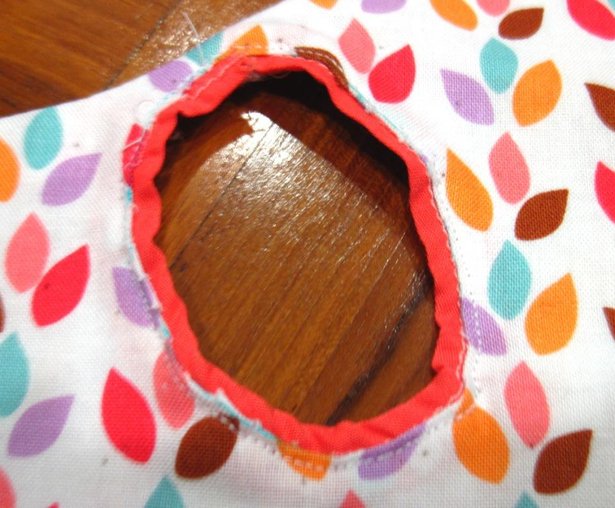 There are a couple of ways you can finish the cutout. The easiest would be to topstitch, in a matching or contrasting thread. If you want a subtle, invisible finish, you could pin and slipstitch the edges closed.
Me? I chose to line and close it with a contrasting trim. Which was a BAD idea, because the trim ruckled enormously despite it being cut on the bias. A good press made it look slightly better (the ruckle took on the appearance of a quasi-gather), though not perfect.
Bummer! I'm not about to do this again, and you'd be ill-advised to follow what I did.
0 Comments on Step 8