Little knot top
Added Jan 17, 2012
Singapore, Singa...

Step 4 Turn in the snipped bits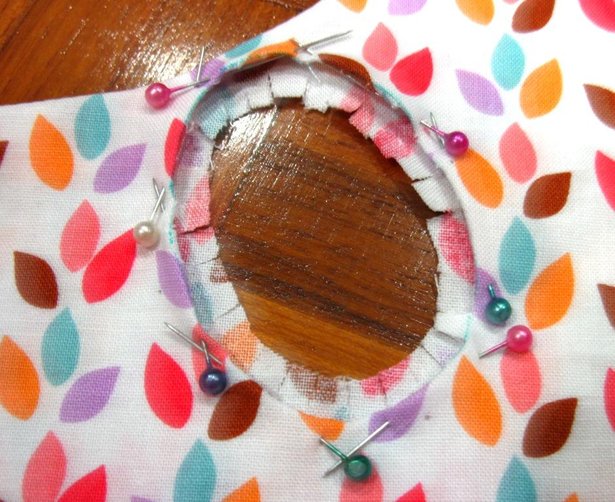 This is where it starts getting tricky, and fiddly. You have to turn in the bits you snipped, to make a pretty circle.
Do the fashion fabric layer first, turning the snipped bits down into the inside of the shirt. Turn in a couple of bits at a time, and crease against the marked (blue) line with your thumbnail as you go. If it helps, pin down the folded edges. And if you're using a fabric that doesn't hold a crease well, er…my best wishes!
Done with the fashion fabric layer? Now do the same with the facing layer, turning those bits up into the inside of the shirt. If you can be bothered, try turning the bits on this layer slightly deeper than those on the top (fashion) layer, so you won't have ugly facing bit poking out into your top.
0 Comments on Step 4