Little knot top
Added Jan 17, 2012
Singapore, Singa...

Step 3 Cut out centre and snip until edges.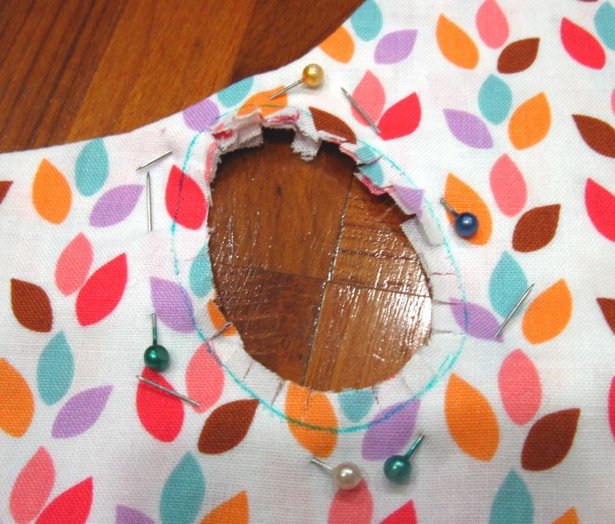 Draw a mini-cutout-shape in the centre of the marked area, leaving about 1.5cm (1/2 in) all around the sides. The point here is not to be dead-accurate. Just to make sure you leave a good seam allowance to work with.
Cut out the shape you're drawn.
Take some sharp pointy scissors or shears and make small snips, about 1cm apart, all around the edges of your cut circle. Make sure you cut right up to the template line (I have that marked in blue). This is where you can be as hardworking as you like. More snips = more work, but also = a nicer, curvier circle. Too few snips, and your circle will end up looking like a polygon. But too many snips, and you'll go crazy in the next step!
0 Comments on Step 3