Little knot top
Added Jan 17, 2012
Singapore, Singa...

Step 13 Twist knot piece and tack on.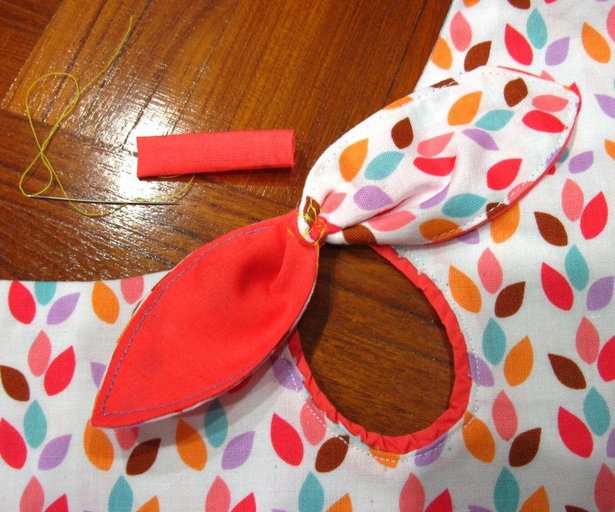 This will be fun – give the knot piece a twist, and baste it onto the shirt.
Use a half-twist if you want a bi-coloured tie like I have here, or a full twist if you want both ends the same colour.
I used a contrast thread so you can see how the basting goes. In general, you don't have to be too neat about this as long as you keep it within the area that will be covered up by the middle bit. But to be safe, I'd recommend using matching thread, and just putting in 3 or 4 firm, well-placed stitches.
Sew up a tube with the little 5 × 2cm scrap, and wrap it over the middle of the knot. Stitch in place, and you're done!
0 Comments on Step 13