Little knot top
Added Jan 17, 2012
Singapore, Singa...

Step 1 Pin cut-out template onto shirt front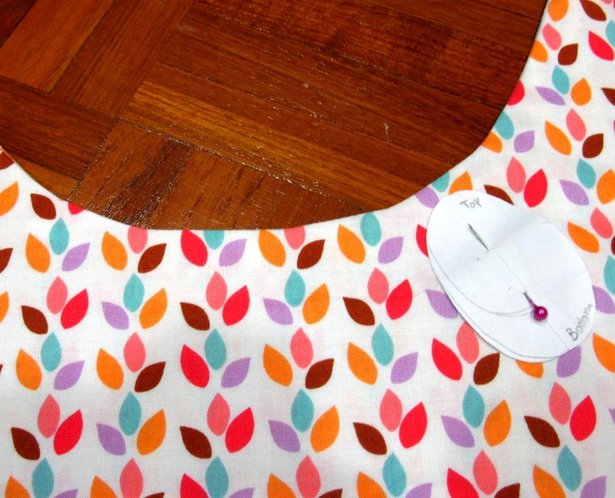 As promised here is a very tiny tute on how to make the cut-out. My apologies in advance if anything isn't clear – this is my first tute-writing attempt, though I sure read a lot of them! Leave me a comment and I'll try to answer.
Right then, here goes.
On a piece of paper, draw the shape and size of cut-out you want. To have it symmetrical, you might find it helpful to fold over the paper and mark just one half.
Cut out the shape and pin it to the front of your shirt. I chose to atttach the neck facing and sew up the shoulder seams of my shirt before doing the cut-out. This is useful because, 1. you don't have to fiddle with the facing in a very small sewing space later; and 2. you'll have two layers of fabric to strengthen the cut-out with.
0 Comments on Step 1