Lisette <3
Added Sep 18, 2014
by Fredi84
Stockholm, Sweden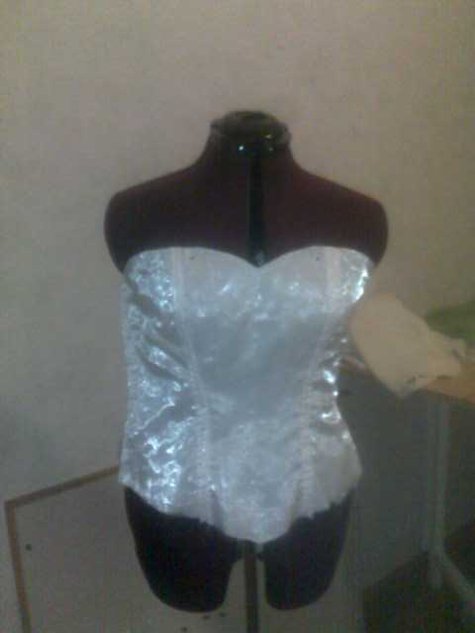 ShareThis
Description
I made this dress for my beloved sister-in-law, Lisette. She wanted someting simple, classic and flowy. It was very difficult to find one that she liked. So she asked me if I would do the honors of sewing the wedding dress for her. She had some idea of how she wanted it to look like… Lisette wanted it plain. No embroidery, so lace, no sequins, no nothing. Not even a train.
But as I got quite free hands I desided to draw a train and make a small detail on the sholder. I desinged the dress from scrash. All the patterns.
At first she wasn't so convinced that she would like it. But when we did the first fitting she fell in love with the train.
Around 86% of the dress is handmade. Because of the silk chiffon, it was so delicate that I couldn't sew on the machine. But I didn't mind… The fabric was exquisite!
The hem was 25 m long (about 27,34 yd) And it took me 27 h to fininsh (because I handsewed the hem). I literally sat a hole day and night just to finish it. All my fingers had plaster on them becaues I was bleeding from all of them.
My beautiful sister-in-law was extremely pacient with me. I finish the dress two days before the wedding.
I have never been so nervous and so thrilled over making a dress before!
But I think that in the end it was worth it.
Material Notes
Silk chiffon
Swarovski chrystals
Difficulty
Expert
Categories