Linen peplum top
Added Oct 15, 2012
Perth, Australia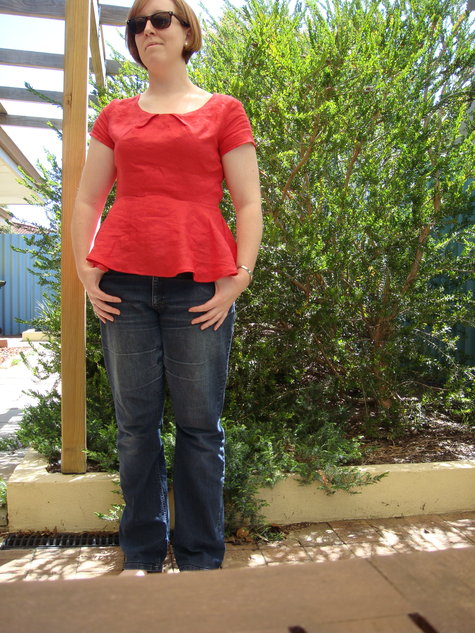 ShareThis
Description
This new top was the culmination of many ideas. These ideas included:
1) I wanted to make a top with a peplum. I've wanted to make one since before they were all over the shops.
2) My friend had asked me if I knew how to replicate this dress. I thought I'd attempt to figure it out! http://www.modcloth.com/shop/dresses/luck-be-a-lady-dress-in-powder-blue
3) I wanted to use my bodice block to make a top (I'd only made dresses using it up until now).
4) I'd been wondering about wearing linen. I've always thought of linen as a crumply old ladies' fabric… but then my favourite fabric shop had some in such pretty colours!
So, I came up with a plan to address all this thinking etc in one go, and here's what I came up with (excuse the jeans – this top clearly needs some straight/skinny leg jeans, as opposed to an old pair of worn out jeans, to go with it!).
Also blogged about over here :: http://bscperthwa.wordpress.com/2012/10/01/the-culmination-of-many-ideas/
Difficulty
Intermediate
Categories