Jersey Dress 03/2012
Added Apr 3, 2012
Munich, Germany

Step 3 Sewing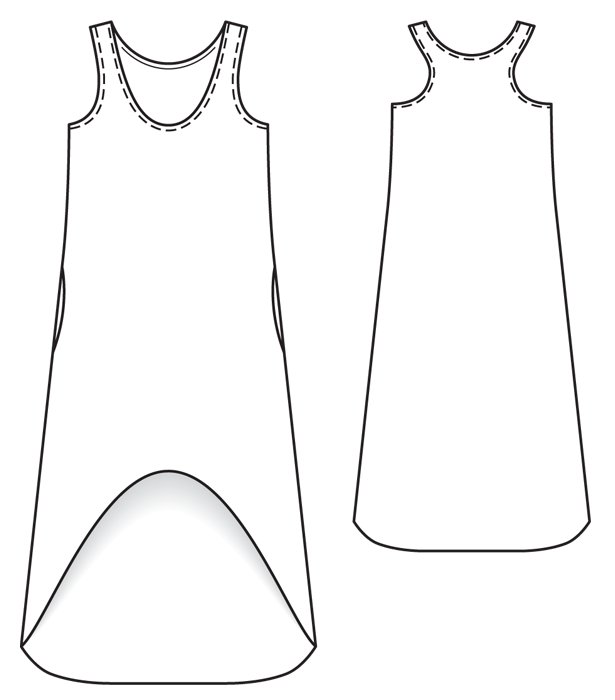 Stitch shoulder seams. Press seam allowances onto front.
Neck edge: Fold facing strip length wise, right side facing out, and press. Pin folded facing strip to neck edge so that fold edge of strip lies on garment piece, 7 mm (1/4 in) past seams line. Begin at left shoulder seam and turn beginning and end of facing strip under. Stitch along mark ed neck edge. Trim seam allowances. Turn facing strip to inside and press edge. Topstitch 5 mm (3/16 in) from neck edge.
Face armhole edges as for neck edge. Do not turn ends of facing strips under. Topstitch armhole edges.
Stitch side seams, not stitching across pocket openings.
Inseam pockets: Pin pocket pieces right sides together with seam allowances of pocket opening edges and stitch in place, directly along seam lines. Press pocket pieces forward and stitch together.
Hem: Finish the hem edges with an overlock seam.
0 Comments on Step 3
Patterns for this Project