If Kate Middleton had made me bridesmaid...
Added Apr 30, 2011
by janelee1984
London, United K...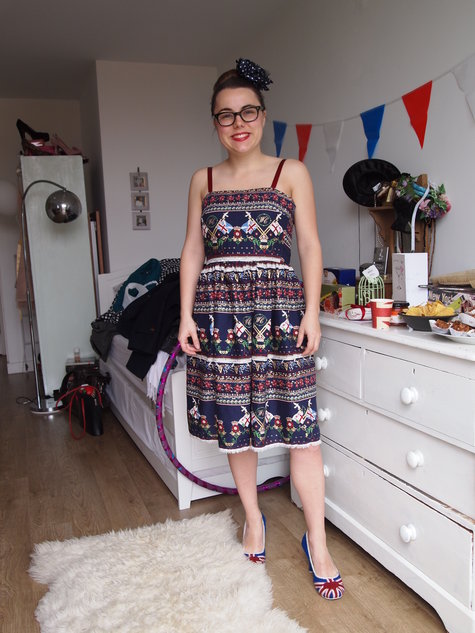 ShareThis
Description
My friend had a Royal Wedding Street party for her birthday. I saw this Wills and Kate themed fabric in Peter Jones and couldn't not buy it, even though it was extortionate at £14 a metre (probably 50 p a metre after the event!). I used the pattern from November's Burdastyle mag.
This project was not without it's problems. Firstly I left it to very last minute to make it. Secondly whoever designed this fabric was either an evil genius or just never intended it to be used to make a dress because it was a devil to match. In the end I gave up on pattern matching and just made sure it didn't look too demented. Thirdly it's a bit gapey at the top around the armpits. I made an unlined mock up of the bodice and it seemed fine, I'm hoping it's because I made the straps a little too short, which is an easy fix, rather than I messed up the sizing. If anyone else has made this dress and has advice please let me know, I'd really like to make this pattern again, and I'd like to improve the fit.
Things that made me happy were the exposed zipper, and the frayed edges. These were afterthoughts and I think they look nice.
Material Notes
Printed cotton, red polyester ribbon, metal zip.
Difficulty
Novice
Categories