How to Make a Basic Skirt
Added Dec 31, 2010
by Jamie Lau
Brooklyn, New Yo...

Step 13 Draw in your back side seam and add notches, awl punch, grainline, cutting instructions, and seam and hem allowance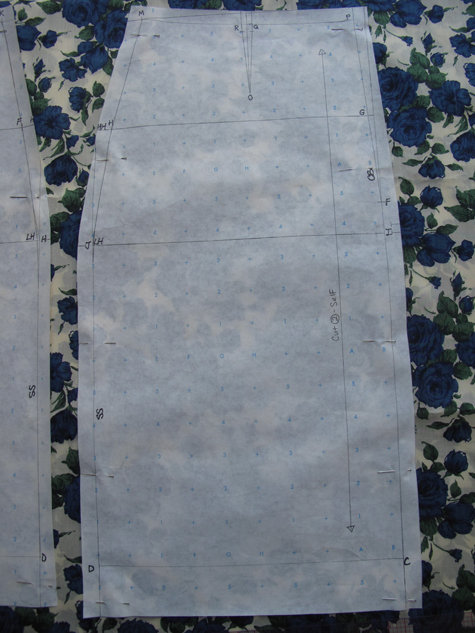 Connect points M, H, J, and D in a fairly straight shape to create your back side seam. If necessary, smooth the pattern at the high and low hip points, but do not shave off more than 1/16 inch.
Notch marks should be 1/4 inch long with a 1/8 inch bar across the top. For the back sloper, notch the following: the low hip at the side and the low hip at center back and 1/4 inch above this mark. Center back always gets two notches.
Notch all dart legs and awl punch 1/2 inch above the apex of the dart. Draw in your length grainline and write in your cutting instructions. For the back sloper, write in "Cut 2 – self."
Add 1/2 inch seam allowance for cutting and a 1 1/2 inch hem allowance.
0 Comments on Step 13