How many times can one item be unpicked?
Added Jul 8, 2012
by laracrj
Cardiff, United ...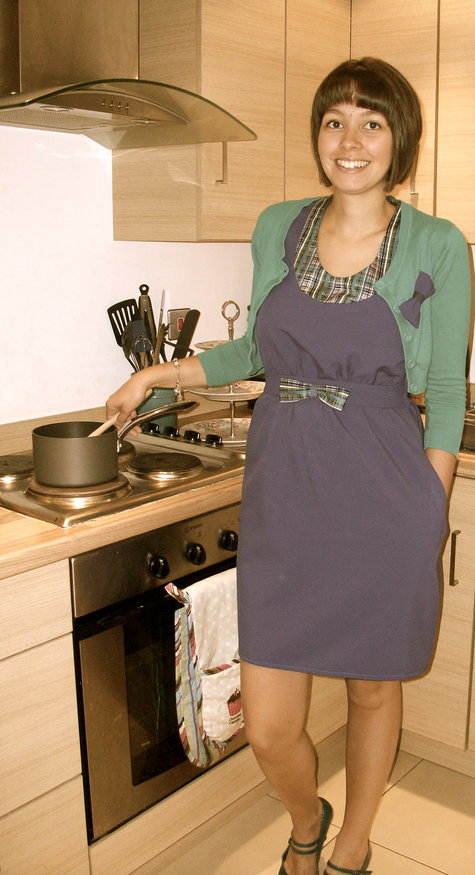 ShareThis
Description
The answer… a LOT!
Here's the main dress I made for Nicola's birthday. When I make dresses for myself I tend to make them too big and take them in as I go, however I foolishly did the same thing for this dress, but without taking it in as I went. The result being that the dress was far too big for Nicola and needed taking in. Because of the waistband and armhole bindings, this meant that I had to unpick the whole thing. Then it was a teensy bit too small (luckily I hadn't cut any fabric off yet), so back to my hated un-picker and took the side seams out again. Finally got the sizing right, but because I had taken in the sides on the bodice and graded out to the skirt, the pockets bulged out oddly (and I didn't want to lose them as dresses are so much better with pockets!), so I had to do MORE un-picking (grr) and then cross my fingers when she tried it on for the final time.
Wahoo it fit! And if I do say so myself I think it looks lovely. Apart from the later alterations, I followed the pattern nearly exactly and made the two detachable bows (one to match the neckline and the blue one on her cardigan).
I used K2497 and would love to try it again with a more flowy or silky fabric next time.
Difficulty
Intermediate
Categories