honeybee skirt
Added Aug 6, 2013
by girl&bird .
London, United K...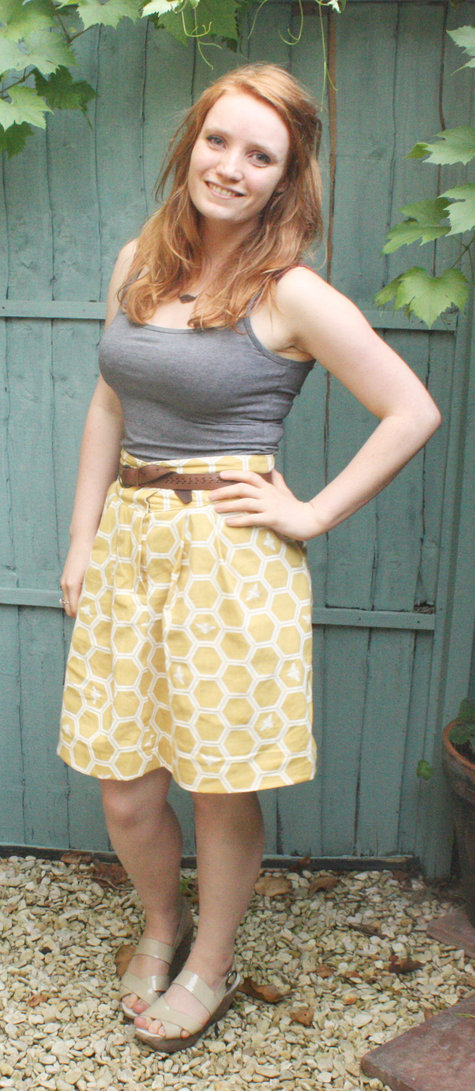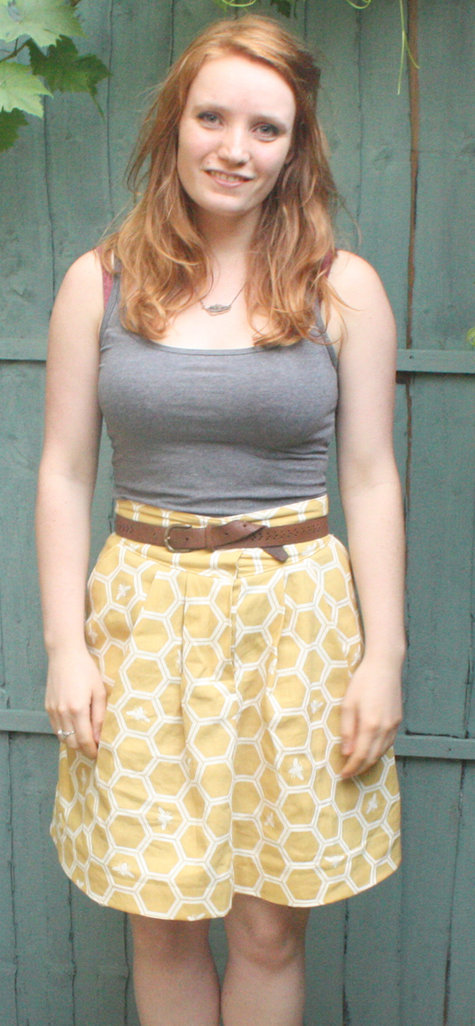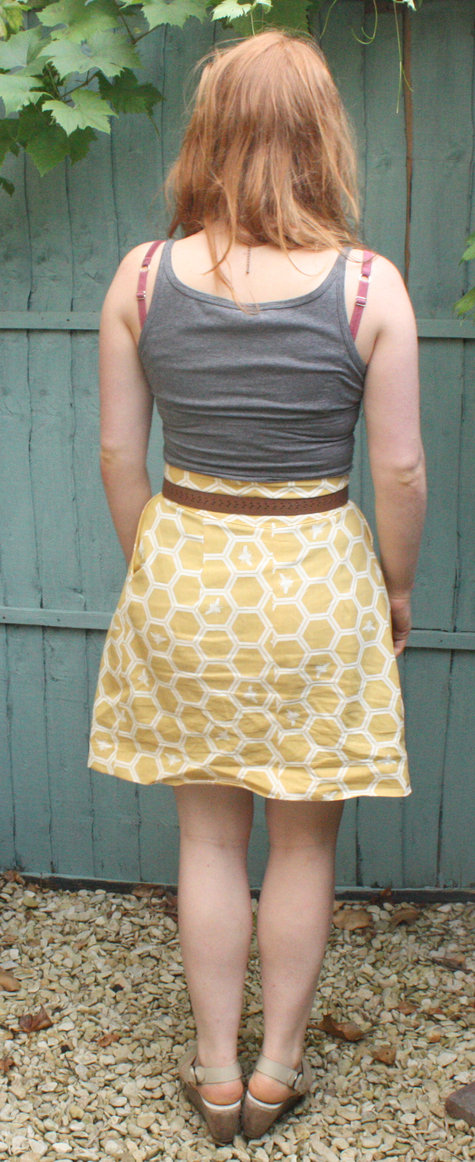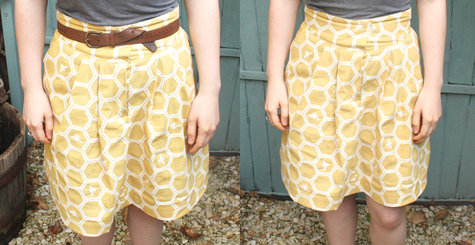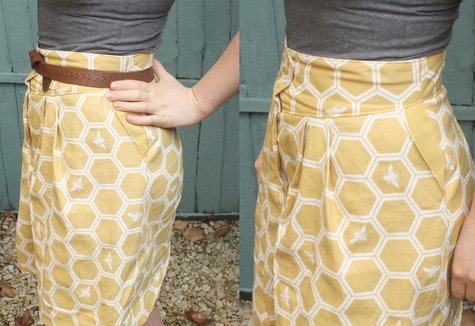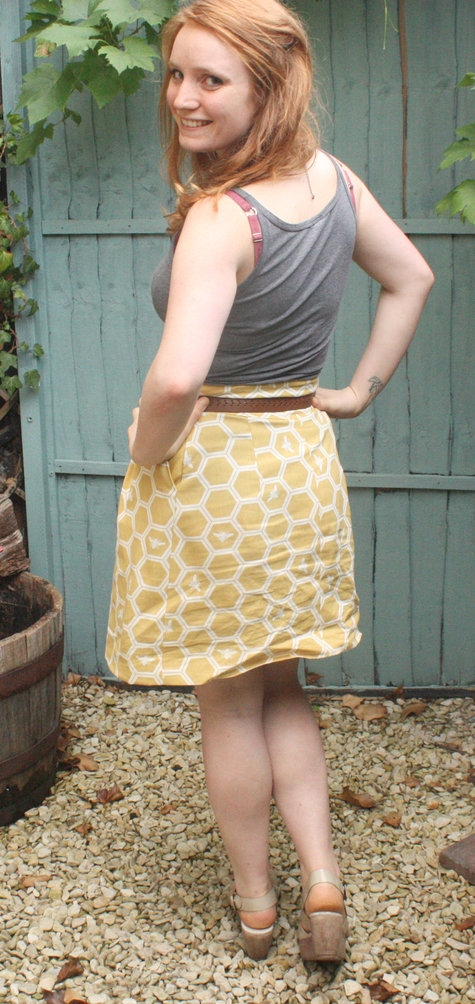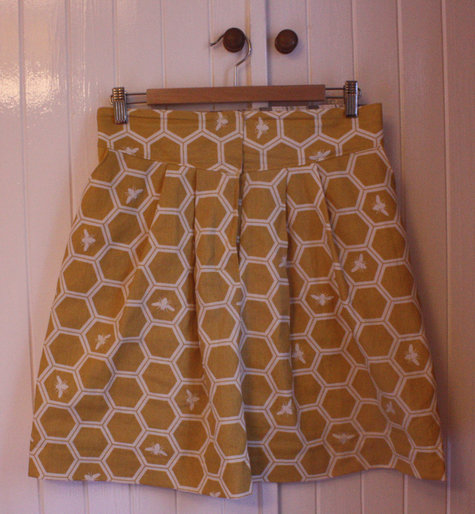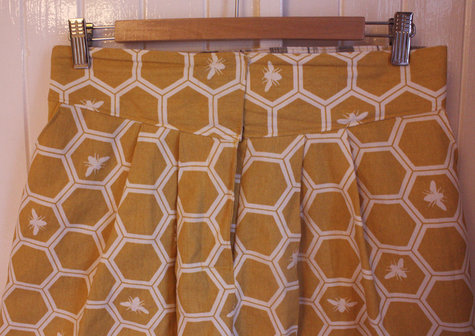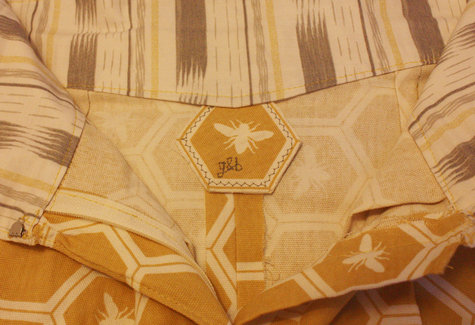 ShareThis
Description
My first burdastyle garment – and my first garment made solo!
Made from the Mini Pleated Skirt pattern (http://www.burdastyle.com/pattern_store/patterns/mini-pleated-skirt-052012) from organic cotton canvas by The Grove (available here: http://www.thevillagehaberdashery.co.uk/sewing-patchwork/fabric/the-grove-honeycomb-in-sun).
I really, really enjoyed making this. I sew on a daily basis for work, but haven't made a garment for myself in years. Taking time to do something for myself was such a luxury! I found reading the pattern really challenging – particularly the zip, which I ended up making up from photos of other people's projects and a skirt with the same construction. I still don't understand the instructions, and ended up cutting the fabric which is why there is a raw edge inside…I need to overlock that!
The skirt doesn't sit quite right at the waist – I needed to cut a smaller size (or grade to a smaller size at the waist) but for now I've just safety pinned it to wear. I'll alter it at some point, although I'm worried about damaging the fabric as it's quite an open weave.
My favourite part is the lining – which uses a remnant of Maasai Mara's Ikat Stipe, and the self-made label with g&b embroidery – little details! I wish I'd used a the Ikat stripe in the pockets, too (although I didn't have enough fabric). The Honeycomb fabric was narrow so I didn't have enough for the pockets, so I used some weird stuff I had laying around which was a really good match.
I may remake this pattern in a plain fabric soon (perhaps a wool for winter) and add in some fancy contrasting on the pockets. I'll probably also amend the pattern so that the zip is at the back – I'm not a huge fan of the jean style front as it feels bulky. And confused me.
Overall, I'm really pleased with how it's turned out, will probably use the pattern again, and will definitely be trying to make garments on at least a monthly basis!
Material Notes
Main Material: The Grove Honeycomb. Organic Cotton Canvas.
Interfacing: Maasai Mara Ikat Stripe. Cotton. http://www.thevillagehaberdashery.co.uk/maasai-mara-ikat-stripe-in-grey
Pocket: Yellow remnant.
Difficulty
Intermediate
Categories