Holiday Dress with Rosettes
Added Nov 30, 2009
Indianapolis, In...

Step 1 Make Rosettes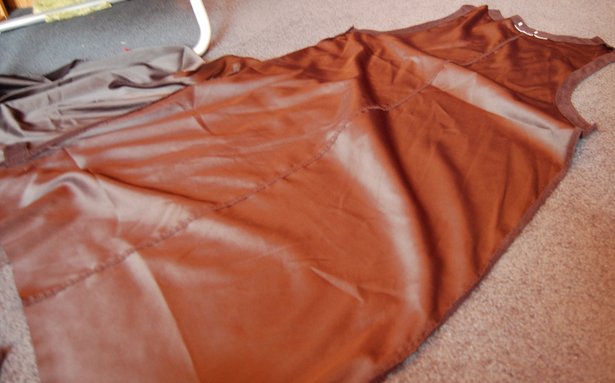 First you need fabric to cut up and make the rosettes. I chose a size 20 dress I got from Goodwill and cut it up.
I LOVED this material. One side it was velveteen and the other side it was satiny. It FLEW through the sewing machine.
Obviously you need a base dress as well. ;)
0 Comments on Step 1