Heart shape smocking a honeycomb texture, Valentines Day pro...
Added Jan 28, 2012
by mktDesign
Northampton, Uni...

Step 5 The beaded way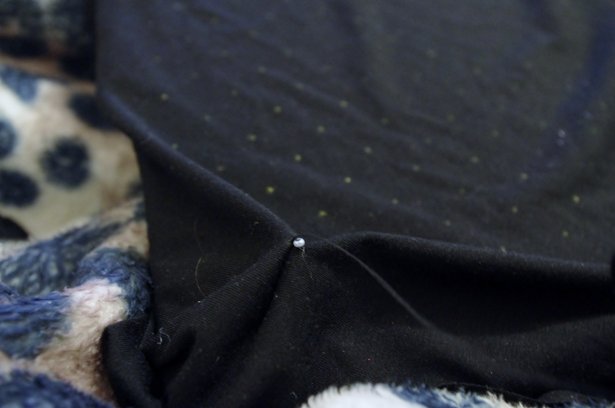 This way you can avoid odd looking stitches and hanging thread when you connect the dots!
Thread your needle and beginning with first red dot make couple back stitches and bring together across working horizontally to second red dot, put your needle thru the fabric making tiny stitch in place and pull thread and two dots together. Now thread a bead on your needle and secure to you fabric with few stitches around. Make few back stitches on the back of the fabric and cut the thread, this way you secure you stitch and the bead.
Then you can do the same on next one.
0 Comments on Step 5