Have you ever been in love?
Added Jun 26, 2011
by freakusbzzz
Canberra, Australia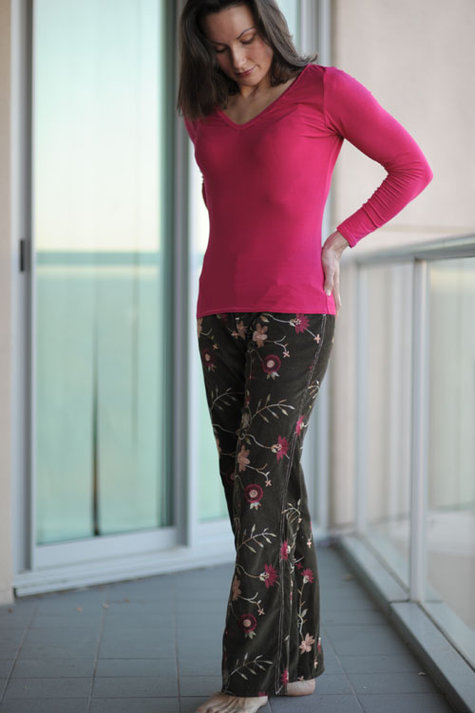 ShareThis
Description
I remember when I was a very young navy officer cadet and one of my seniors told me there was an army cadet that thought I was cute. A few days later I was sitting at lunch and saw one of my seniors staring at me from another table. I immeadiately panicked wondering what I was doing wrong and after a few minutes I saw his name tag and realized it was my forbidden admirer.
My heart stuttered and I experienced the kind of love you can only feel with your first. He soon became my fiancee. The same feeling was resurected when I stumbled on this gorgeous Texas Rose cord.
My first attempt was a flop and luckily Collete from Tessuti found a spare roll in her warehouse so I had a second chance. (I'm too lazy to unpick)
I made the pattern from a sloper and the fit was perfect.
The first day I wore them I recieved a lovely compliment and at the Sydney Craft show this week I had 5 women comment on them. Such a cool feeling!
I've found some similar fabric on the net to dupicate them.
TOP.
Fantastic orbit jersey with a self drafted pattern. I have almost perfected working with stretch fabric, it took a few practice runs but I am now happy enough to wear them.
Oh.. and I also now know to always pre wash your jersey.
Oh.. and I also now know to always pre wash your jersey.
Material Notes
Orbit jersey
Texas rose corduroy
Difficulty
Intermediate
Categories