Harry Potter - Griffindor Robes
Added Sep 29, 2010
by phusilly
Stockton, Califo...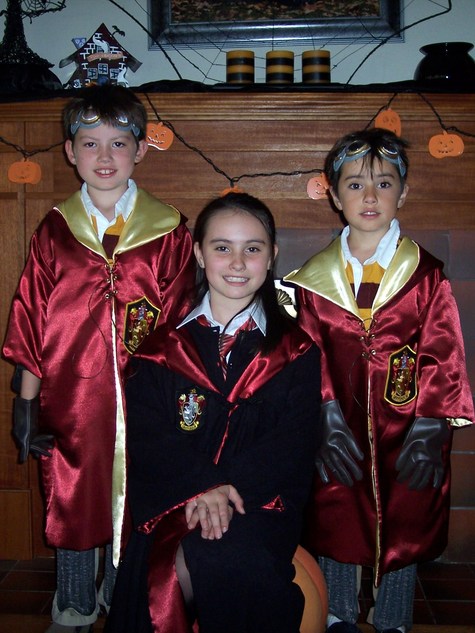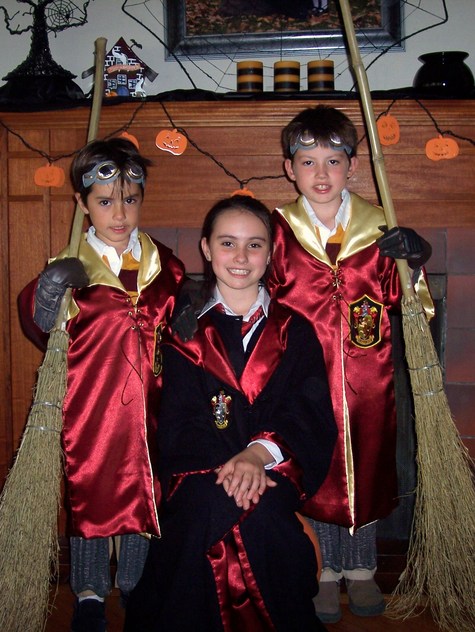 ShareThis
Description
Griffindor School and Quidditch Robes.
We are a bit Harry Potter crazed around our house so when the kiddies said they wanted to dress as Hogwarts students for Halloween 2007 my only question was, "witch ones?". Harry, Ron and Hermione would seem the odvious choices, but I had a feeling they might have had something else in mind. My middle guy did not disappoint, he wanted to be Oliver Wood, the Griffindor Quidditch Captain.
Luckily they were able to give me enough of a jump start that I was finished in time for my daughter to take 2nd place in the costume contest at the Deathly Hallows book release party. Her costume was probably not the most amaizing there, but she was so dang cute that she got a lot of high pitched squeals from a group of teenage girls who got her into the final two with a man dressed full on like Hagrid, he deserved 1st place :o)
All three of them have wore these robes for several different costuming occasions.
Material Notes
Fabrics: costume satin and velour. Other necessities: Griffindor patches found on ebay. Quidditch goggles, gloves, shin and forearm quards from a costume site. Under robe garments mostly found at the second hand store, with the exception of the boys rugby style shirts which I found at Old Navy.
Difficulty
Novice
Categories