Gnome (inspired) cap
Added Nov 29, 2011
by ifkagljifka
Zagreb, Croatia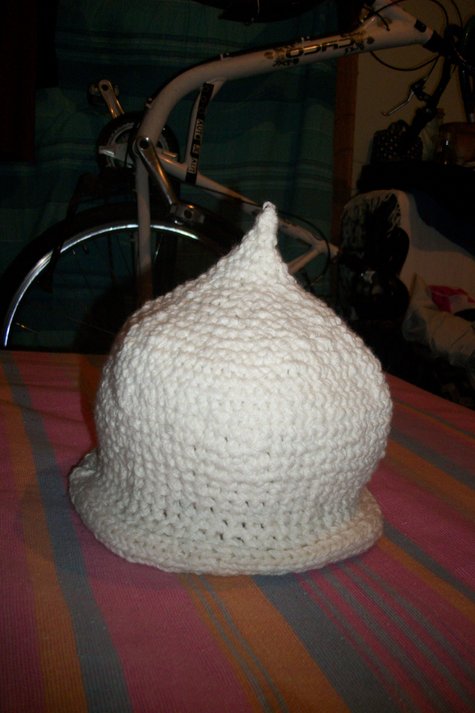 ShareThis
Description
Well, i've lost my favourite cap few days ago, even went back for it, but i did't find it! :/
So i decided to make one by myself, since my granny thought me how to knitt and
crochet before i even new how to write or read…ah… my granny.. =)
Any how, i finished this one in a few hours, really! I used the most simple way
4 me to do it! I didn't use any pattern or any kind of instruction!
First i knitted the round (down) part, so that i can get this king of a hoop, and then i
strated crochet around it til top, which is the kind of wrong, but it works better
for me this way…cant help it!
for knitting i used a simple wright row -wrong row (?).., sorry! i dont know how to tell this in eng,
but i looks like a braid….
and for crochet i used this techinque: through the loop, take the yarn to get a two loops, and the through these ones take the yarn to get a single loop again!heheheheh, this i s funny…but it's like that!
I have tried it couple of times throughout, to be sure it fits well! That's it!!!
Maybe i want to put something on it more, couse it feels like something is missing! if u have suggestions, pleaase do write them!
Material Notes
knitting Needles, Crochet needle, yarn
and of course a little spoon of love!
Difficulty
Novice
Categories