Girlie gift for mom
Added Dec 30, 2010
Orimattila, Finland

Step 6 Slippers,step 6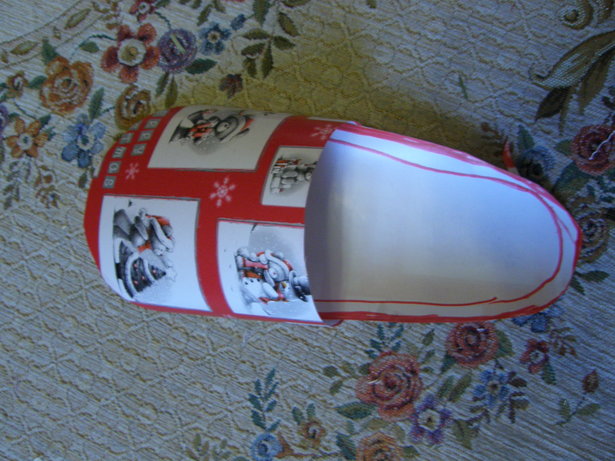 Now cut it out and place it on top of the bottom trace.
Always put opposite sides of bottom and top.
In this case,my right side is white,and the upper part is the opposite of the paper,the red side.
Your pattern is now down and the sewing can start.
I used A4 felt papers which can be bought in hobby stores in almost any color you can imagine.
Even some fabric stores have them.
When you cut your forms out,pin the up's to down's and sew the edges together,and all through the entire slipper to make sure the edges of the fabric don't start tearing.
If something is still not clear,please let me know so I can help you out or correct my explanations^^
0 Comments on Step 6