Gertie
Added May 29, 2009
By burdastyle
New York, New Yo...

Step 1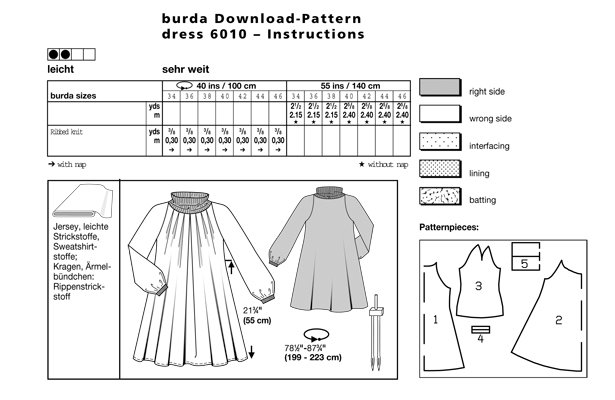 PATTERN
1 Front piece 1x
2 Back piece 1x
3 Sleeves 2x *NOT NEEDED
4 Sleeve cuffs 2x *NOT NEEDED
5 Collar 1x *NOT NEEDED
Fabrics: Jersey, light knit, sweatshirt fabric
PLEASE NOTE! For the Gertie variation, the only pattern pieces you'll use are the front and back of the Malissa dress, with a couple modifications (see following instructions).
0 Comments on Step 1
This project is based on
Make it