Freezer paper honeycomb fabric
Added Jan 31, 2012
by woman
Kuala Lumpur, Ma...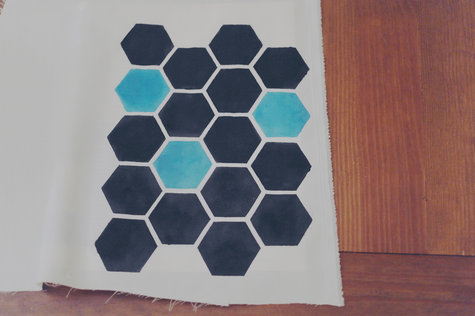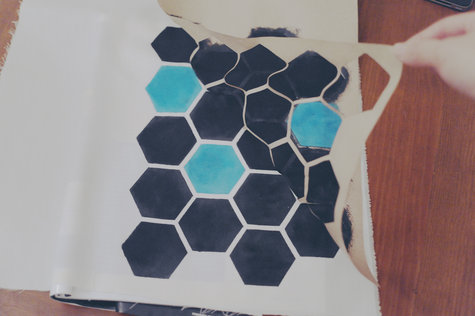 ShareThis
Description
I've always had trouble finding freezer paper in Malaysia, and yesterday I discovered I could just use our regular nasi lemak paper to do the job!
(Note: Nasi lemak is directly translated into "fat rice".. the rice is cooked in coconut cream and a basic nasi lemak is typically served with roasted peanuts, fried anchovies, boiled egg, and spicy sambal. One of our nation's staple meals, nasi lemak is sold by the roadsides in packets wrapped in banana leaf or paper, and also served at expensive restaurants. And yes. It makes you fat. hahaha)
I made a simple honeycomb stencil and painted it onto the fabric. I love this honeycomb design… so many color possibilities, and I think it would look great in oranges and yellows as a placemat! Also a great way to use up plain fabric from your stash.
If you like it, feel free to download the free stencil for your own use :D
Tutorial and download link on my blog http://chiiiiingmakesthings.tumblr.com/post/16769748013/honeycomb-fabric-printable-stencil-and-if
Categories
0 Comments