FLORARY DRESS
Added Jun 10, 2012
Kuala Lumpur, Ma...

Step 1 The Making of Flower !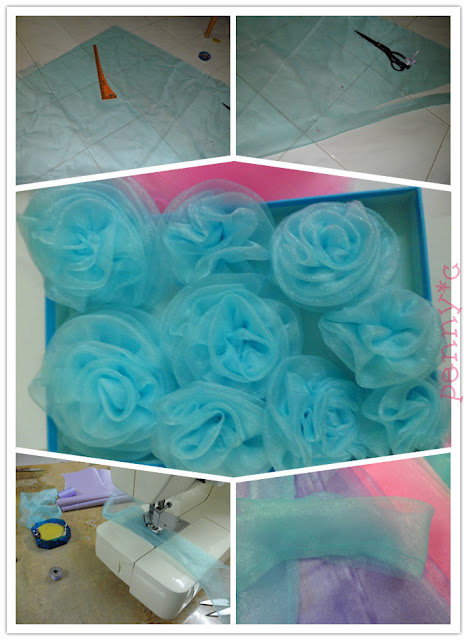 1. Fold the organza with slide. (with a triangle shape)
2.Measure the width 4inch & draw the line. (the width is the flower size)
3.Sew a line on the side after cutting out follow the line. ( make sure left some allowance while sew the line)
4.Pull one side of the tread after sew to make it crumple (not to much crumple)
5.Now hold the end of the organza and keep turning to make like a flower.
0 Comments on Step 1