Fleece socks
Added Oct 12, 2010
by helluvaguy
Braunschweig, Ge...

Step 1 Wrap the foot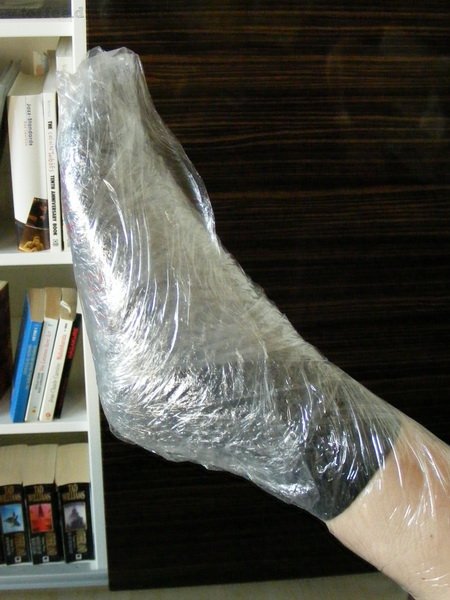 - Wrap one foot tightly, but not too tight with cellophane. (Don't suppress the blood circulation, you should be able to wiggle you toes and move you foot up and down.)
- Take care to cover all parts (esp. toes and heel) with at least quadruple layers to get stable pattern pieces.
- Wrap the lower leg as high as you want the socks to go.
0 Comments on Step 1