Elastic Waist Skirt Tutorial - Daughter Edition
Added Feb 21, 2010
by suezpetersen
Salt Lake City, ...
Step 1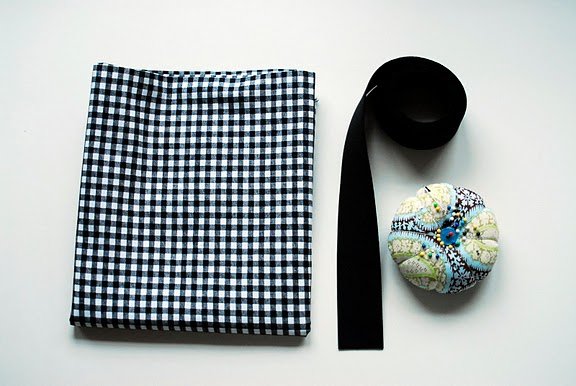 Materials needed: fabric, 2-3 inch wide elastic and straight pins.
Now measure your child, my daughter has a 20 inch waist and I wanted the skirt to be about 13 inches long.
I cut a 19.5 inch piece of elastic and an 11 inch piece of fabric. You want the skirt width to be at least 2x's the width of the waist. Hattie has a 20 inch waist, so I cut the fabric 11 inches by 40 inches.
0 Comments on Step 1