Easy Peasy Jersey Skirt
Added Jul 10, 2010
New York, New Yo...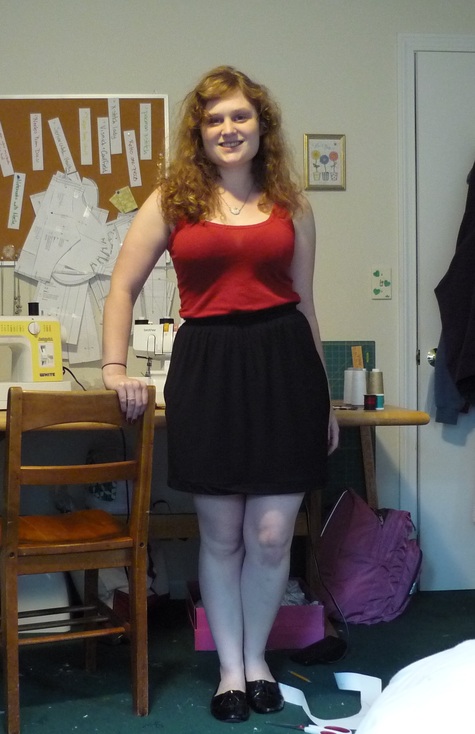 ShareThis
Description
This skirt is so simple to make, and turns out looking so good! It's one of those instant gratification projects we all love so much. It's literally 2 rectangles cut to your hip measurement (and as long as you feel like, with 3" total allowance for the hem and waistband). You sew up the side seams, hem it (I did a 1" hem), then put in 1 big elastic or a few smaller elastics (I did 3 half inch elastics) at the top, cut to a little less than your waist measurement. Done! I've wanted to do this skirt for a while, and this morning I awoke to a newly cleaned fabric stash (huge sigh of relief), which was great motivation to sit down and whip up something easy. 2 hours, tops.
The only complication for me was that I decided after having worn it about for half the day that I wanted in-seam pockets. This was harder than I anticipated, but it worked out well in the end.
My favorite part of this skirt by far is that it has existed for less than a day, but I feel like I've owned it for years. That kind of comfy.
Material Notes
jersey harvested from and old skirt.
Difficulty
Novice
Categories