Earth Day Project: Men's Shirts to Strapless Dress
Added Apr 18, 2011
By burdastyle
New York, New Yo...

Step 1 Preparation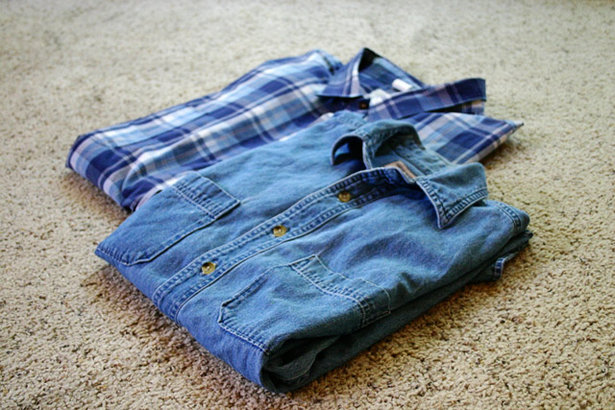 Trace the pattern pieces from the pattern sheet.
Joy used a 6XL men's plaid shirt for the skirt and a medium-sized denim shirt for the top. She made the HEM of the SKIRTS 3 inches shorter than the original pattern pieces intend.
Diagram:
Follow the diagram to make a full-sized pattern piece for the upper skirt tier (a) and the lower skirt tier (b) as follows:
On a large sheet of wrapping paper – the upper edge and the right edge must form a right angle – stretch a thread from the upper right corner to mark the radius® for the upper edge of the skirt tier and the radius (R1) for the hem edge. Or measure the length of the overskirt panel down from the upper edge at several points and then connect the points in an even curve to mark the hem edge.
Seam and hem allowances:
Seams and edges 1.5 cm (5/8 in), hems on skirt and skirt tiers 6 cm (23/8 ins), no allowance on lower edges of tulle skirt panels.
0 Comments on Step 1