DovleDel
Added Nov 27, 2011
by deliov
Slatina, Romania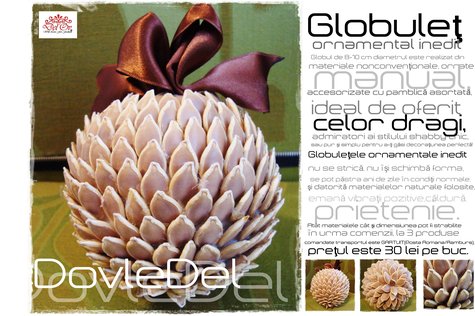 ShareThis
Description
Unique ornamental Globuleţ
8-10 cm diameter Globe is made of materials nonconvenţionale, ornate hand accessorized with matching ribbon, ideal to offer their loved ones, shabby chic style admirers, or simply to find your perfect decoration!
Unique ornamental Globuleţele not broke, do not change their form may be stored for years under normal conditions, and because natural materials used, exudes positive vibrations, warmth, friendship.
price is 30 lei per piece.
Categories
0 Comments