Day skirt
Added Nov 20, 2016
Zagreb, Croatia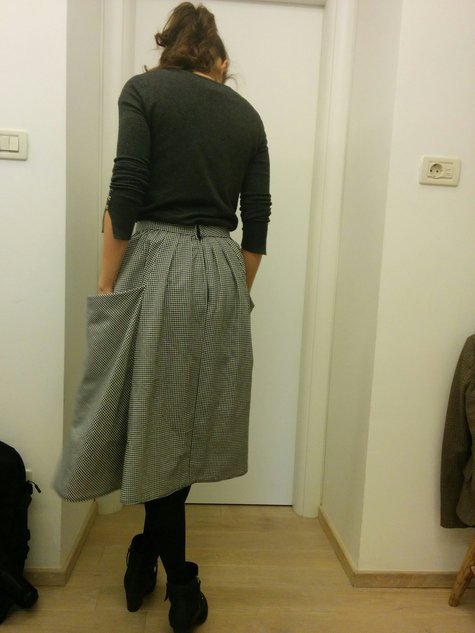 ShareThis
Description
I made this skirt some time ago, I think last winter, but did not get to weare it as much. I don't know why and also why I never uploaded it here before. I know why, I am lazy and always think I will do it tomorrow because tomorrow will just be better. As always.
Well, I decided to reactivate my Burda page and put some of the projects I have been working on in last year or two and this is the first one. It got worn and photographed in the same day, oh my!
And I know, it could use some ironing love, I will not argue about that, it is too obvious to deny, but let us all pretend we did not see that :)
I got the material from my mother, it was sitting in her closet for years. I loved it and at first tried one Burda dress but as that turned into a dissaster I tried to save as much material as possible and did this skirt. It was easy although I did use some time to figure out the pockets.
Hopefully next project will be up here soon! Maybe even with better quality pictures (fingers crossed).
Categories
For