COUTURE CONSTRUCTED CAP
Added Feb 24, 2012
by Flore Ama
Borehamwood, Uni...

Step 1 LETS GET STARTED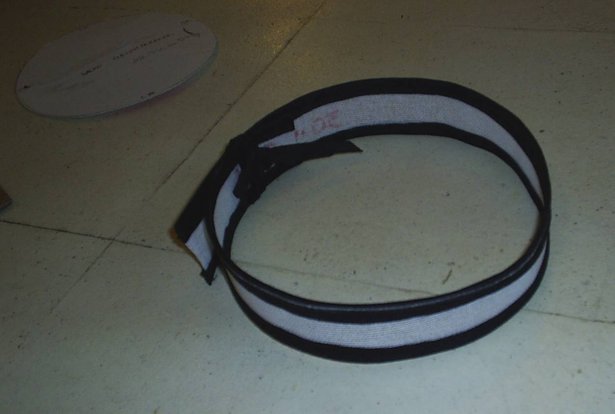 1- HEAD FITTING TEMPLATE
Use Buckram strip which is 2 inches wide or 5cm and 23 inches long or 57cm long .
Get millinery wire the same length for the top and bottom of the strip – sew this to the strip using blanket stitches.
Cover the wires with tartalan/some light calico strip cut on the bias (to those who are unfamiliar with bias strip – this means that if you have a square of fabric, take one of the 4 corner and fold across to opposite corner to form a triangle shape – cut in half…from one of the halves cut a strip measuring the correct length.
The advantage of this technique and item is the fact that although would be bigger than your own head size – it is useful to use on future customers also as bending it around your own head or their would give you their correct size and shape – just mark the points at which the end meet clip together for the perfect head shape…
You will not in the photo that I have put a rope tie around mine to keep the shape and just slide the ends when adjustments are need on customers.
EASY TIP: use a piece of wire to measure your own head shape and twist the ends together to retain it – lift off your head and use this to form the circle.
CUT 1 CIRCLE IN PAPER/CARDBOARD – MARK WITH CHALK CF & CB (centre front and centre back of head)
0 Comments on Step 1