Cardigan into a dress
Added Mar 25, 2013
Toronto, Canada

Step 1 Cutting the throw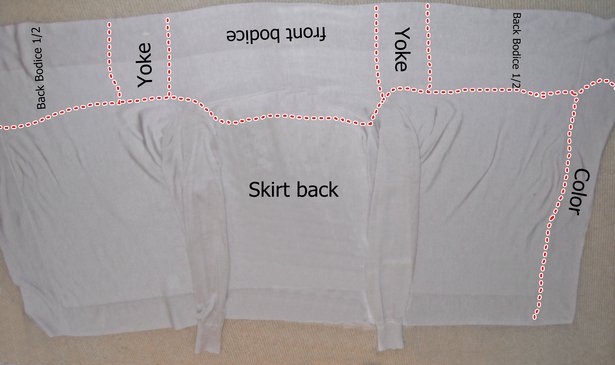 Cut the throw as per attached picture.
Carefully cut out the sleeves. Use the remnants for yokes and belt (I used the cuffs from the sleeves).
Note that back bodice cut across the grain, and it has a center back seam.
Front bodice and the skirt cut followig the grain.
The skirt has no side seams and darts from the closed armholes.
0 Comments on Step 1