Burgundy Wool and Silk Velvet Jacket with Doublets for Berli...
Added May 31, 2017
South Bend, Unit...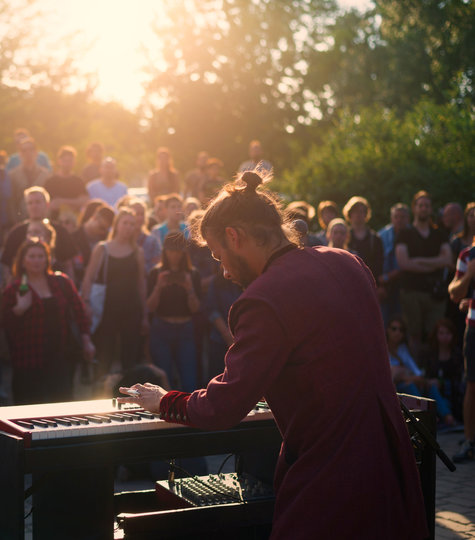 ShareThis
Description
One of my larger projects this year was also something rather spontaneous. I designed and constructed a jacket for an up-and-coming musician in Germany, Beranger Gras. I was excited to work with Beranger because his music is a mix of classical and grunge sounds. Not only is his style really cool and unique, but his way of mixing and pairing the old with the new is what I try to do with Anagrassia and Ukrainian folkwear/embroidery.
The story begins back in January. There's another story of how we actually met, but that's too big a tangent! After we started talking we soon started brainstorming ideas & designs. He had a few structural ideas before we nailed down the final designs. (Some of the concepts were either impossible for me to do with my machines or difficult to do without any fittings with Beranger.)
…
Read more on my blog here: http://www.marusyamarusya.com/burgundy-wool-and-silk-velvet-jacket-for-beranger-gras/
Professional photos by Berlin Photographer Chloe Desnoyers
(Links to her work are on my blog post.)
I used Burdastyle's men's suit jacket ("Men's Linen Jacket 04/2014 #128") to help me pattern this jacket pattern. (I couldn't do any measurements or fittings so I used the pattern to help make a standard size for the shoulders and sleeves.)
If I could suggest a change to make to the pattern, it would be to make the shoulders more fitted/smaller and raise the armholes.
Difficulty
Advanced
Categories