BurdaStyle Sewing Vintage Modern Contest 2013 - The little b...
Added Feb 2, 2013
Malmö, Sweden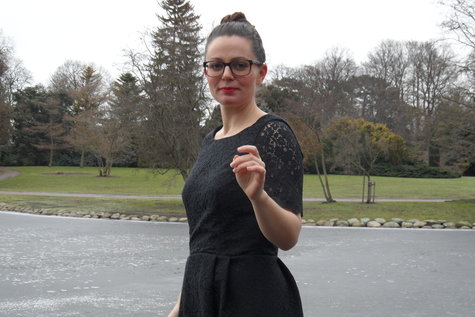 ShareThis
Description
Every lady should have a little black dress.
I had been dreaming of a lace dress for some time. With a full skirt and sheer lace sleeves… And then there was this black lace fabric on sale at the fabric store. I bought 3 meters of it, along with some black satin and began scheming. Then I received my copy of the BurdaStyle Sewing Vintage Modern book, and my fingers were itching to try one of the patterns. I started with the Elizabeth Gathered-waist dress, but had to do quite some modifications to get the look I wanted. I used a sleeve pattern from another Burda magazine I have and modified the bodice pattern accordingly. I then made friends with muslin… It took a few tries before I was happy with the fit, and with the sleeves. I also drafted a facing, with the help of instructions in the BurdaStyle Sewing Handbook. I changed the neckline and pleated the skirt instead of gathering as the skirt is quite thick with the two layers of fabric. Also, it shows of the lace better. Because I bought the fabric on a whim, I didn't have quite enough of the satin for a skirt quite as full as I had envisioned, but I'm really happy with the result anyways. I think the slimmer skirt makes the dress look more modern.
I incorporated a few "couture" techniques in the process, just because I love how it looks. The dress feels so luxurious because of all the time and attention I put in it. The facing is understitched by hand with a prick stitch and the zipper is inserted by hand. I binded the waist seam with self-fabric bias tape and added a waist stay, as the skirt is quite heavy. I am also happy with how the "hemming" of the skirt and sleeves worked out, with the decoupage of the lace. I love the scalloped effect!
After lots of hand stitches, i now have a new favorite dress. Anyone want to go party with me so that I have a reason to wear it?
Difficulty
Intermediate
Categories