burda style magazine 03/2010 Spring Coat
Added May 4, 2010
Munich, Germany

Step 2 Cutting Out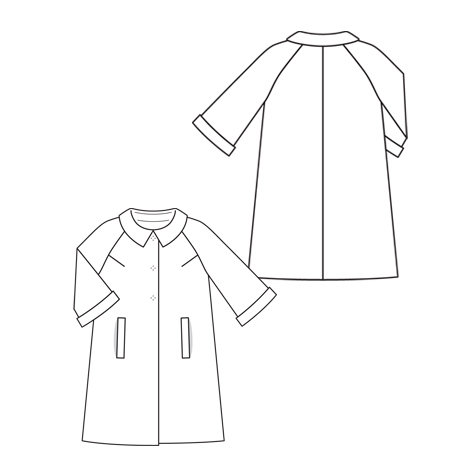 Top fabric
1 front 2x
  pocket piece 2x
2 back 2x
3 sleeve front 2x
4 sleeve back 2x
3 + 4 sleeve facing 2x
5 collar, on a fold 2x
6 collar band, on a fold 2x
7 back facing, on a fold 1x
a) 2 welts, 18 cm (7 ins) long, 6 cm (21/2 ins) wide, finished width 3 cm (11/4 ins).
Lining: piece 1 to lining line; piece 2 to lining line and at centre back with an ease pleat of about 2 cm (3/4 in); pieces 3 and 4 at the top to lining line and at the bottom minus width of facing; pocket piece (piece 1).
Interfacing: See pattern layout. Also interface hem allowances. Iron strips of interfacing, about 5 cm (2 ins) wide, to wrong side of fabric, over pocket markings.
Vilene Bias Tape: Iron onto edges of armholes.
0 Comments on Step 2
Patterns for this Project