burda style magazine 01/2010 Blouse
Added May 1, 2010
Munich, Germany

Step 1 Preparation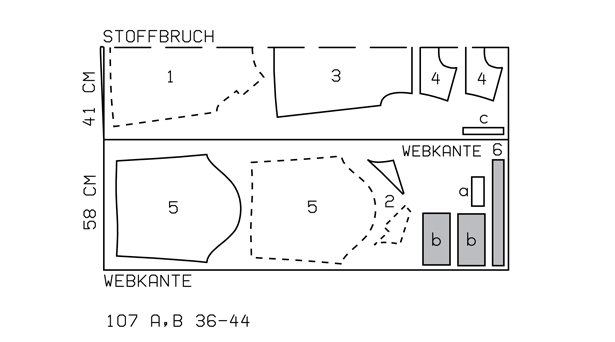 Trace the pattern pieces from the pattern sheet. Note different lines for right seam and left fastening on front and on front yoke. Cut both halves of the front piece the same size initially from the double layer of fabric. Then trim the self-facing for the right yoke joining seam to 1.5 cm (5/8 in) before line marked "right seam".
The stitching line on piece 1 is mark¬ed for size 36. For sizes 38 – 44, move the stitching line according to the size lines.
Seam and hem allowances:
Seams, edges and hem 1.5 cm (5/8 in).
0 Comments on Step 1
Patterns for this Project