Between sky & sea....
Added Jun 28, 2013
by b. boop
Charente Maritim...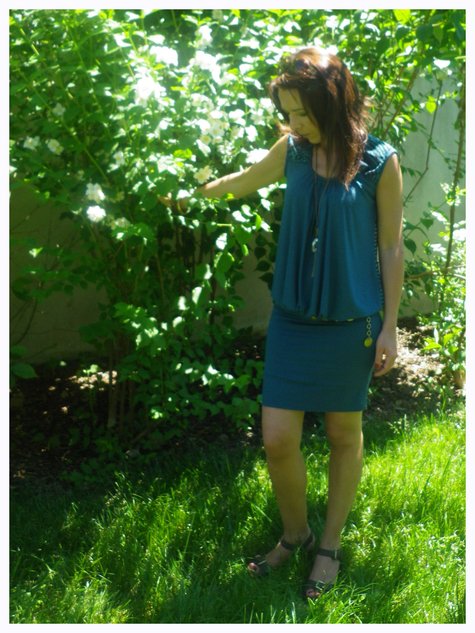 ShareThis
Description
Mixed jersey & muslin for a non-scheduled dress. Initially, i was on the way to make a tunic with the back made with the muslin . Based on the Burda N°120 dated Aug 2010, sleeveless, rustles with jersey bias, armholes & neckline. But once finished, i did not liked it at all, looked like a hot-air ballon!!! As i got some blue jersey left and knowing it is not the kind of color i used to wear, i made a tube skirt that i sewed to the tunic. The tube is withdrawed inside and hide the seam between both parts. I spent a lot of time to pin both parts & spread the rustles. I added a rubber band on the front & in the back, which keeps the skirt held. I put a reps braid on the shoulder between muslin & jersey to avoid any distortion.
I am really happy of the result, moreover it is so comfortable & pleasant to wear.
Categories