ArtVilnius dress
Added Oct 28, 2011
by dreamfast
Kaunas, Lithuania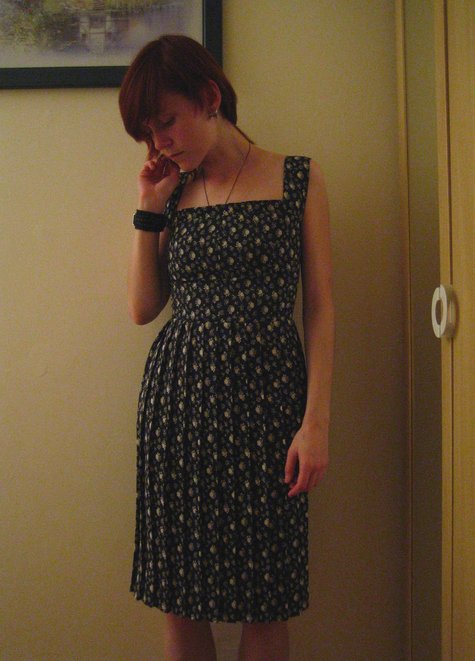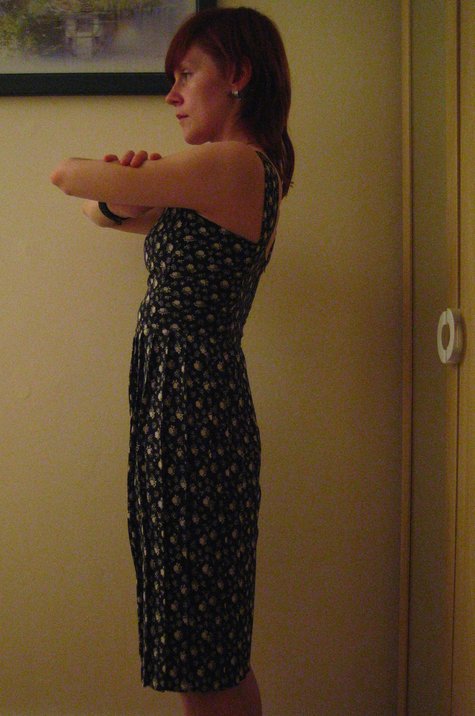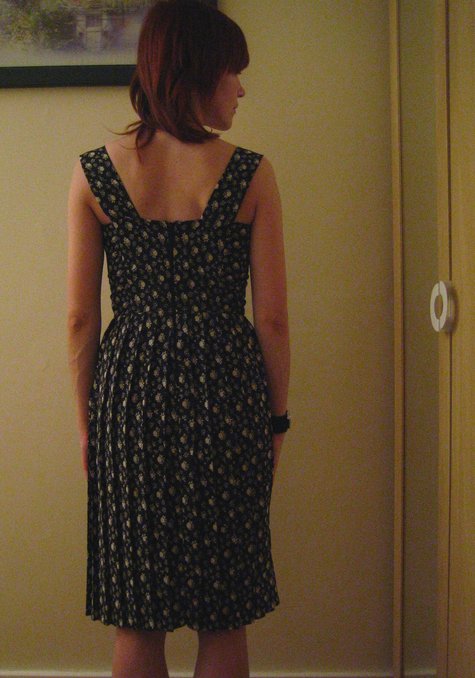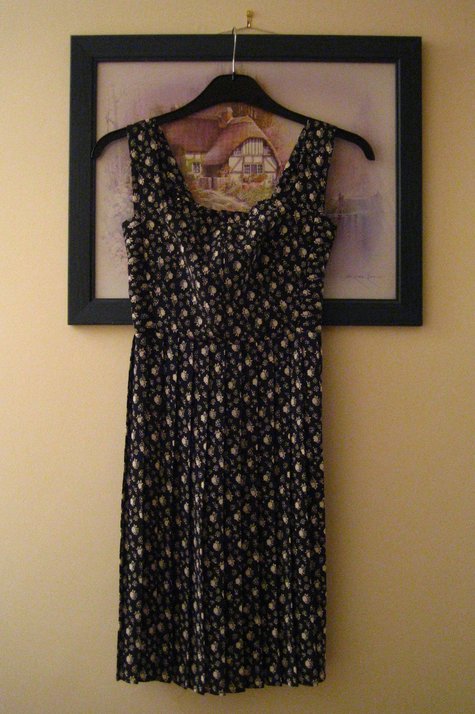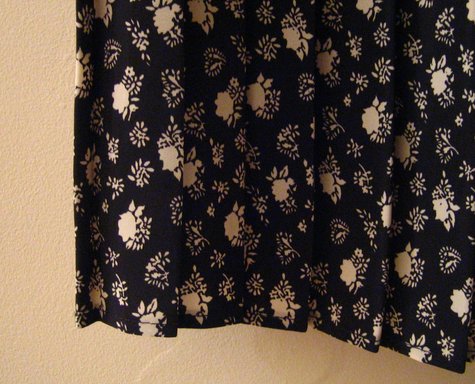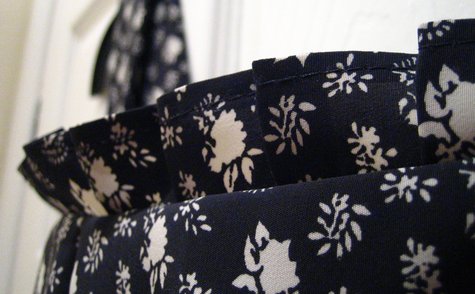 ShareThis
Description
Ok, long time, no see. I've been making things over the summer (and actually wearing them!), but taking pictures of my sewing projects seems the hardest part of all, somehow. So here it goes.
Last winter I bought this very large (can't really remember how many X's were there) pleated skirt with an elastic waistband. It was the fabric that drewn my attention, but it stayed in my stash box for quite a while, until the end of March. Yep, I've decided to give it a go. The prospect of ironing the pleats sort of made me lazy, so I thought that a simple, SMALL bodice should do the trick. I chose "Knee length dress with pockets" from Burda, 2010/11. I've traced down and cut out the pattern. Ironed a piece of fabric for the bodice and straps to make it flat (that took a while, I must confess…). In the end I've started cutting out the fabric and met my first challenge. The fabric was thin, very thin, FAR TOO THIN!!! It was clear, that the fabric alone would look rather lousy on my bony frame. SO. Here comes his majesty The Lining. I did the sort of lining that Sewaholic likes to make while constructing bodices of her dresses. Meaning – I've cut out identical pieces for the bodice from soft black woven cotton, pined the two layers together and zigzagged the edges of each separate piece (six in total).
And I dropped the whole business for a month or so.
Yes, I do that, most of the times… Well, there was this fact that there'll be quite an amount of adjusting before I can start the actual sewing. As always, really. Same issues: gaping front and "armholes" (I know that there are no armholes here, but the side pieces were gaping terribly). Probably I was lucky that this bodice is made of six pieces, because I could adjust it all over. And it turned quite well in the end.
P.s. When I saw the picture of this dress in the magazine (the beautiful dress, modeled in a ballet class), it struck me that the bodice sort of flattens the chest, thought it was obvious that the model had a rather big bosom. And the funny thing was that after I tried my pined version on, it did just the same with me, though I have very little to show. So it was the pattern, really and not the body. I did quite a lot adjusting with the center and side seams and in the end I had this lovely, flowery corset-like-bodice, perfectly fitting and so on. I guess that bustier ladies should have quite a problem with this bodice, because it might look quite unflattering. Well, it's just my opinion.
The skirt part is just a rectangle, made from the originally pleated part of the skirt (sounds weird, but anyway). I've used almost every single scrap of the skirt to make this dress, so this was probably the most economical remake I've ever made! ;D
P.p.s. You know… this dress looks rather sad on a hanger and if it was RTW, I would never ever even pick it up. Strange, really, because once you put it on, it becomes really shapely. And the nicest compliment I got for this dress was "It gives you more" :)
Material Notes
A large skirt, zip, thread
Difficulty
Novice
Categories
1 Reply