Age of Decadence
Added Dec 15, 2012
Somewhere, Ireland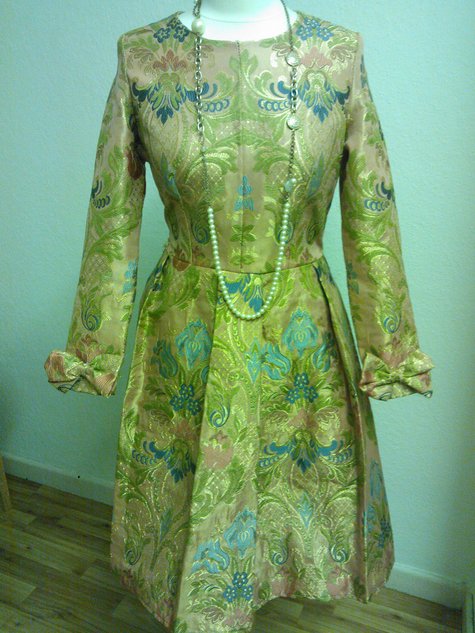 ShareThis
Description
Please note*
I used size 38 without any seam-allowance except for the sleeves and hemlines and the dress still proved to be slightly too big for me even though I'm usually size 38 in real life…or so I thought? I ALWAYS find Burda sizes ever so slightly too big so I will attempt to make another dress just like this on the pic…
The most skill involving project of mine to get the patterns right and symmetric and I think I got it just right after all. I'm only sewing as a hobby/passion and I didn't have time in the last few months due to school projects but I'm most satisfied with this one.
The fabric was a gift from a girl I have never met in person but has a big heart and probably the kindest person I came across in a very very long time. The fabric was bought in Italy and later sent to me to create something nice from it. I must say the dress would look nowhere near as elegant without it. I am ever so grateful to meet such a beautiful, kindhearted stranger :)
My sewing machine, Trudy (yes, that's her name not mine) fell from the sewing table a few months ago and the stitches are looser no matter how I adjust the "pressure thing" also needs to be oiled I think but if you have any idea how to fix loose stitches please let me know. Also, as it was pointed out by one of my favorite member of the Burda community the dress will be turned up with blind stitches but I was too excited about it and wanted to share it you guys asap :) bit compulsive I know.
I can't make up my mind though whether make the dress shorter or leave it this length…any suggestions?
I hope you will like it so because I'm over the Moon.
x
Material Notes
Good quality Brocade
Difficulty
Intermediate
Categories