accordion wallet
Added Dec 27, 2010
by onebadbunny
Middleofnowhere,...

Step 1 pockets fabric / measuring & cutting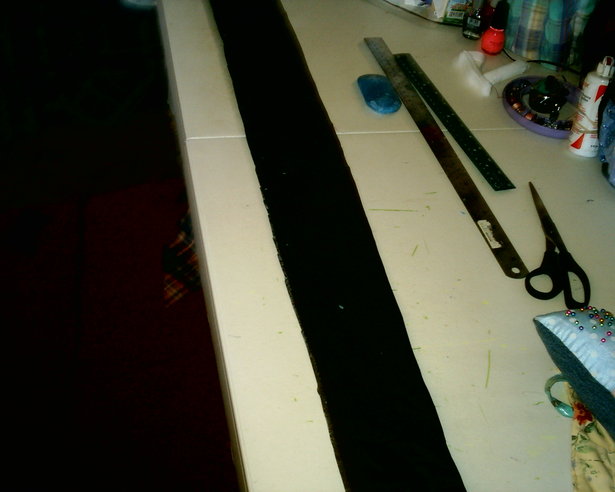 decide how many hooks, the size of the hooks, or the size the pockets should be.
i used an old shower curtain for the pockets so the hooks are less likely to get snagged. your fabric, your choice.
the wallet intro pics are 5" pockets (square) for my husbands larger hooks, (6 pockets total).
this remake will be for his smaller hooks, so i'll plan 3" pockets (square).
the edges of the inside pockets will be over sewn with the accordion sides so add in double your seam allowance: (mine was 5/8 *2 for ea. side) + the pocket size (3" for mine) = width of strip (4 1/4").
the accordion pleats make the pockets. determine the depth of the pocket you desire, double it, that makes one pocket. depth x 2 x amount of pockets = length of strip.
i use a soap piece for drawing cutting lines, ha.
0 Comments on Step 1