A vest for Mister!
Added Sep 1, 2010
by laurwyn
Tilburg, Netherl...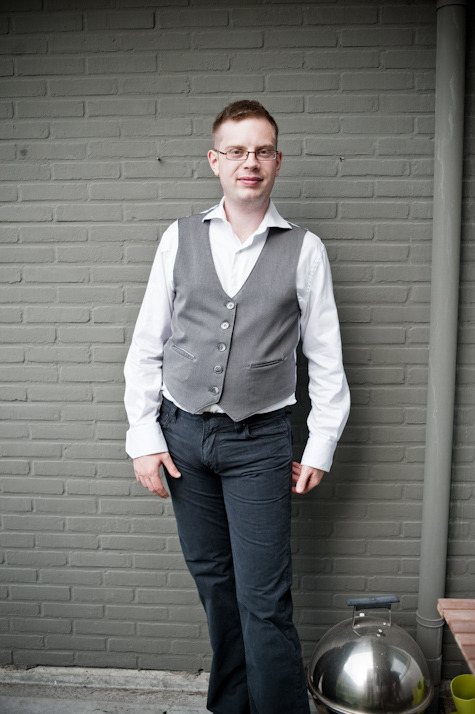 ShareThis
Description
Let's be honest, I was expecting that a vest would be easy breezy. Oh, foolish me… Let's rewind! A few weeks ago, I purchased a 70's Simplicity pattern on Etsy. It is a three piece suit. Being my enthusiastic self, I imagined that I would sew all three, eventually, and that the vest would be a great and easy start.
So far, so good! Now, what happens? HELL happens! In my little world, hell is personified by WELT POCKETS!!! I thought I was ready. I have watched tutorials online. Pictured and filmed. I have read a long piece about it in my great "Complete Guide to Sewing". I have trained on the muslin, etc. I was ready I thought! Let me tell you, I was not ready to spend a whole day on that, procrastinating, and then getting all worked up… But I am finally done. I think that they will look better on the second vest I will make (eventually).
It so happens that today was the one year anniversary of Mister and Me living together. Isn't this a nice present?
You can read about all the drama that was going on, on my "blog"http://quirkyprettycute.blogspot.com/…
Difficulty
Intermediate
Related Techniques
Categories