A Dusting of Cocoa
Added Oct 9, 2014
Brisbane, Australia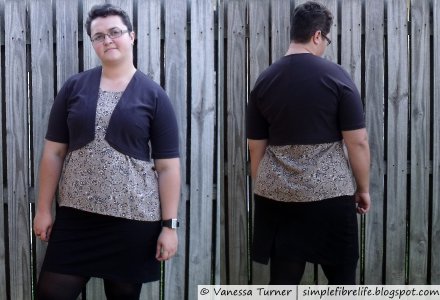 ShareThis
Description
How this garment came to be is a bit of an epic tale.
Started with the monthly stitch announcing indie pattern month
Not long after I went to Voodoo Rabbit Fabrics while I was over that side of town
Didn't really want to buy anything but caved when I saw the cake patterns
My justification was that these would be the 'New to Me' patterns for Indie Pattern Month over on The Monthly Stitch.
Aaanyway, I didn't get around to making it for Indie Pattern Month.
Then there was Let Them Sew Cake Month, aaand I didn't sew it then either.
But then finally there was Amnesty Month over on The Monthly Stitch and I finally gave myself a kick up the arse and just finished it.
Third time is a charm?
Read more over on my blog here → "http://simplefibrelife.blogspot.com.au/2014/10/sewing-dusting-of-cocoa.html":http://simplefibrelife.blogspot.com.au/2014/10/sewing-dusting-of-cocoa.html/
Difficulty
Intermediate
Categories