5/2010 Ruched-front dress
Added May 25, 2010
Munich, Germany

Step 1 Preparation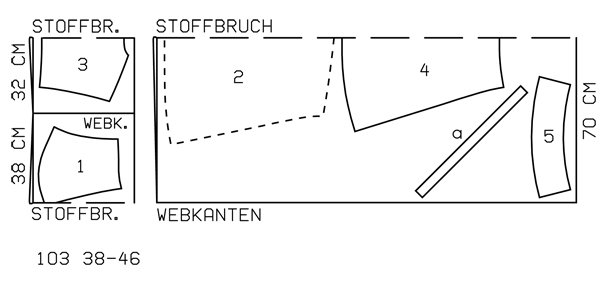 Trace the pattern pieces from the pattern sheet. Follow lines and details for style 103. Mark line for middle row of smocking to side limits on piece 1.
Seam and hem allowances:
Seams, edges and hem 1.5 cm (5/8 in), pieces 3 and 4 for size 46 only 1 cm (3/8 in).
0 Comments on Step 1
Patterns for this Project