5/2010 Harem Trousers
Added May 26, 2010
Munich, Germany

Step 1 Preparation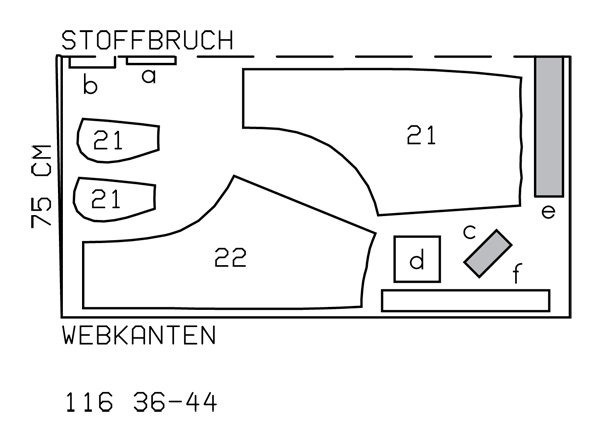 Trace pattern pieces from pattern sheet. Lengthen piece 21 as indicated. Trace pocket piece from piece 21 as separate pattern piece – the same for all sizes.
The stitching line at the zip fly opening is marked for size 36. For sizes 38 – 44, mark the stitching line the -same distance from centre front as for size 36.
Seam and hem allowances:
Seams and edges 1.5 cm (5/8 in), hem 5 cm (2 ins).
0 Comments on Step 1
Patterns for this Project