5 tips for sewing denim
Added Oct 20, 2011
New York, New Yo...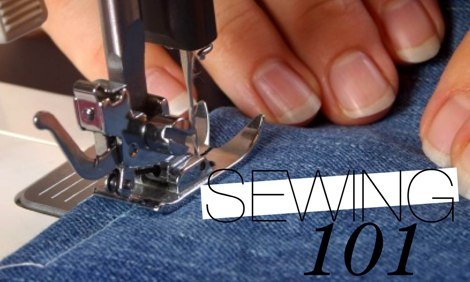 ShareThis
Description
Sewing a pair of jeans is not a project for the faint of heart, but the versatility of denim makes it a great fabric for a wide range of projects for every skill level. Here are 5 tips for sewing denim that may help make it a positive experience.
1. Use sharp cutting tools. Denim frays and can be very hard to cut through particularly when layered. Start your project off right by using sharp tools to cut your prepped fabric.
2. Use a denim needle. This durable fabric can bend and break your sewing machine needle. To minimize the chance of this happening use a denim needle, which is a strong thick needle with a very sharp point. It's made to handle the challenge of sewing denim
3. Use the right machine accessories. Choose the foot and settings on your machine that are best suited to getting through thick fabrics. If you are still having issues check out the "jean-a-ma-jig," a simple, inexpensive plastic tool that can be used with any machine. It fits behind your presser foot, keeping it flat so you can sew over bulky seams. (I've never used one and would love to hear from someone who has!)
4. Reduce bulk. Miter corners and press frequently to minimize bulk and keep seams smooth.
5. Sew slowly. Rushing through your project is rarely a good idea and sewing denim is no exception. Firmly hold your fabric on either side of the presser foot without pushing or pulling.
Starting with a simple project and lightweight denim is also a good way to gain experience and confidence in working with this this staple of the fashion world. Feeling comfortable using denim and other similar fabrics opens up a world of sewing possibilities. Happy sewing!
Categories
Credits
written by

Christine Carson

originally published on
0 Comments