5 Sustainable Fabrics for Contemporary Apparel
Added Nov 22, 2016
London, United K...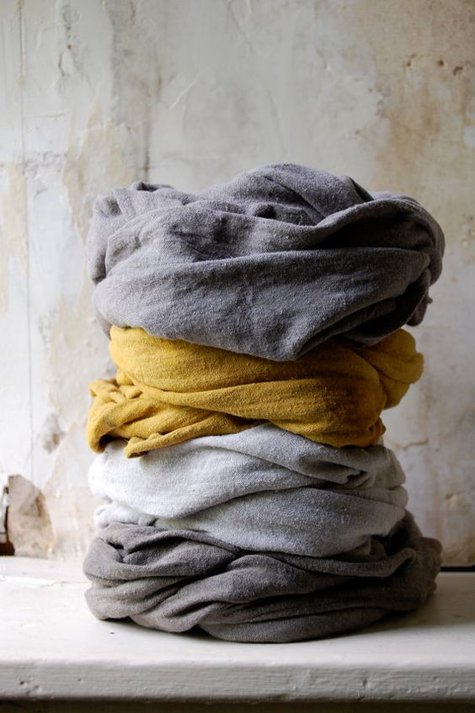 ShareThis
Description
The traditional ways of producing many of the fabrics used in the fashion industry have severe environmental impacts. That is why the industry is slowly but steadily turning towards more sustainable fabrics which are produced in a much more environmentally friendly way. Here are 5 of the 'green' fabrics commonly used to create contemporary apparel.
Cotton Blends
Responsibly sourced and sustainably grown cotton is widely used today; however, even the most responsibly grown cotton crops have an enormous water footprint. That's why many companies are currently experimenting with combining cotton with other fabrics to reduce the environmental impact of the final product. Some cotton blends include bamboo and hemp, both of which have a lot lower environmental impact than cotton.
Hemp
Hemp grows very rapidly and has great durability. In addition, it doesn't require much water or pesticides to grow. Although hemp doesn't dye so well, like cotton does, it has a linen-like texture which is much appreciated by the fashion industry. Some companies are even introducing new fabrics made out of hemp which have the look and feel of wool or denim. This is no doubt one of the most sustainable sources of fabrics for today's fashion industry.
Bamboo
Another eco-friendly material widely used to produce textiles today is bamboo. However, although a few years ago this was thought to be a much more sustainable fabric, today it has lost some of its fame. That's because in reality, although bamboo is one of the most sustainably grown sources for fabric production, there are many solvents used when it is spun, which negates some of its green benefits. Still, the environmentally friendly way of growing bamboo ranks it amongst the greener alternatives to traditionally produced fabric materials.
Synthetics
In terms of scale, synthetic materials are the most promising ones on this list. More eco-friendly synthetic fabrics are developed every year and these are used extensively by most fashion brands. Innovative technologies for producing 'green' synthetic fabrics are constantly being developed too.
Recycled Fabrics
All the materials on this list so far are quite eco-friendly, but the future of the fashion industry and sustainable fabrics is no doubt recycling. Recycled fabrics are gaining popularity in recent years and new techniques for recycling old textiles are invented all the time. Some companies have even managed to recycle old plastics into textile fabrics. However, if we want to see further development in the field and wider incorporation of such recycled fabrics in the clothing industry, manufacturers and retailers will have to get on board too, and those still have some concerns about the durability and quality of recycled fabrics.
Sustainable fabrics are the future of fashion – this fact cannot be denied. However, it is up to us, the fashion industry and our whole society to embrace the idea of using green methods for producing materials for contemporary apparel.
Material Notes
Cotton Blends, Hemp, Bamboo, Synthetics, Recycled Fabrics
Difficulty
Intermediate
Categories
Season

For

Garment Type

Style

Material
Credits
Rubbish Waste London